The Walking Dead: Soon To Be At An Online Casino Near You
Posted on: April 17, 2013, 05:31h.
Last updated on: April 16, 2013, 06:45h.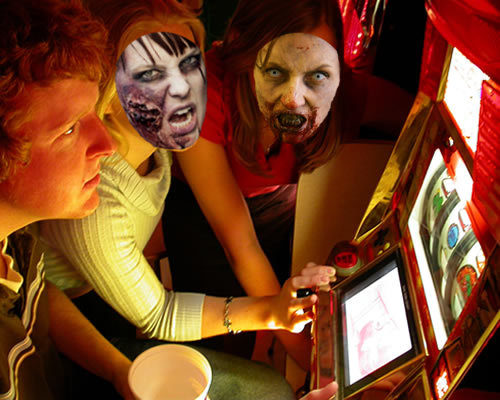 The American hit television series, The Walking Dead, will soon be sending a shiver up the spine of gambling enthusiasts throughout the United States and Canada, as the American lottery promotions company MDI Entertainment has announced that it's now offering the rights to feature the logo and images from the series on their printed and terminal-generated games.
MDI Entertainment, a subsidiary of lottery giant Scientific Games Corporation, announced that The Walking Dead-themed digital games can now be offered by lotteries to players through Internet-based gaming and mobile devices, in accordance with the law.
Cult Hit Coming to Casino Games
"It's safe to say The Walking Dead is far more than a cult hit at this point," stated Properties Group president and chief creative officer for Scientific Games Corporation, Steve Saferin.
The games that will be able to feature the popular television series include instant ticket and second-chance games, as well as free play titles. There are also plans for a selection of The Walking Dead-branded merchandise to be given away as prizes, so you could get yourself some great zombie merchandise to show off your skills.
"When a show continues to grow, season after season, and continues to break records among the 18-to-49-year-old demographic, it's definitely noteworthy," added Saferin. "The size and passion of the fan base in this coveted adult demographic, along with the constant positive press about the show, leads us to believe that The Walking Dead will make a great licensed game for lotteries."
Everybody Loves a Zombie
It's certainly true that the zombie world evokes strong emotions in lots of people, as it has done ever since George A. Romero thrust them into psyches around the world with some of the best and most provoking horror movies ever made. Love the little flesh-eating critters or hate them; you can't help but be intrigued by zombies.
Ever since The Walking Dead first premiered on American television in late 2010, it's continued to grow in popularity around the world. Clearly there's something captivating about the show, which is based on the comic book series written by Robert Kirkman. In fact, the shows been one of the most watched dramas in the history of cable television, and over 15 million fans have joined on the show's Facebook page, so there's an online market already showing their love for The Walking Dead zombie-athon.
Perhaps there's something about a post-apocalyptic scenario that evokes a purely instinctive and primal response which, coupled with guns, romantic feuds, and a villain with one eye, simply cannot be switched off. Whatever it is, these new games are sure to be a hit with the online gambling world.
We can only hope that the game creators and developers are half as good as the makers of the television series. If they are, then get ready to lock yourself in a dark room (with a crowbar within arm's reach) and enjoy some great game play with the chance of some even greater prizes. Just try not to play for too long, or you could emerge resembling the rotting stars of the show.