Taiwanese Shipping Firm Buys Up Shares of Tigre de Cristal Casino in Russia
Posted on: December 20, 2017, 05:00h.
Last updated on: December 20, 2017, 03:14h.
Just days after Hong Kong billionaire Lawrence Ho announced that he was selling off his interest in Russia's Tigre de Cristal casino, a Taiwanese shipping firm is stepping in to pick up most of his shares.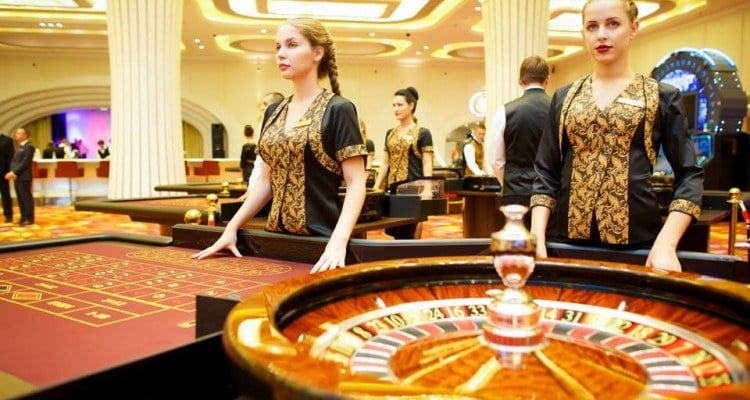 According to a Monday press release, First Steamship Co Ltd will purchase nearly 189 million shares in Summit Ascent Holdings, a move that will give the shipping firm a 12.67 percent stake in the developer of the resort in a region of Russia that borders China and North Korea on the Sea of Japan.
The recent corporate moves have dramatically changed the ownership profile of Tigre de Cristal, currently the only casino in the Russian region of Primorsky Krai. While the area was envisioned as a gambling hub about 30 miles north of Vladivostok, so far only the one resort has been built, and the destination has failed to attract gamblers.
Hong Kong casino mogul Lawrence Ho began bailing on the property in September, and his latest selloff has completed the divestment. He announced the sale of 258.6 million shares, which amounted to more than 17 percent of Summit Ascent. At HK $1.05 ($0.13) a share, the sale netted Ho $33.6 million. While some of those shares were controlled directly by Ho, most were held by his development company Quick Glitter Ltd.
'Long Term Investment'
With a large number of outstanding shares available, First Steamship jumped at the opportunity to grab a significant foothold in the Russian gaming market.
At the moment, the resort reportedly does solid business on weekends, but attracts little traffic from Monday through Friday. In addition to its location being somewhat remote, nearly an hour's drive from Vladivostok, supposedly sizable illegal gambling activity in the city itself presents competition.
The company noted that they saw this as a "long term investment," according to First Steamship's recent filings with the Taiwan Stock Exchange in Taipei.
But long-term investment in the casino also could run into obstacles from the Russian government, as Moscow has declared plans to increase the taxes and fees for casino operators, possibly by as much as 10-fold by 2020.
Putin on the Ritz
Some suggests a worsening situation. However, First Steamship may be looking beyond the short-term conditions and hoping for a longer-term payoff in a region that remains potentially lucrative, even if it hasn't yet realized its potential.
Moves by Moscow to push out casinos in the Azov-City region to allow for more gaming in Sochi show the risk some developers face, but also reveal that the government hasn't yet given up on Primorsky Krai the way Ho has.
But Ho has his eye on larger, more luxurious projects. The CEO and Chairman Melco Resorts and Entertainment said he'll do "whatever it takes" to gain a foothold in the soon-to-be-opened Japanese casino market.
That promise included a pledge to move the company's headquarters to Japan should the firm receive a license to operate an integrated resort in the country.
Similar Guides On This Topic