TabCorp Announces Increased Revenues in Australian Market
Posted on: February 14, 2013, 02:19h.
Last updated on: February 15, 2013, 02:47h.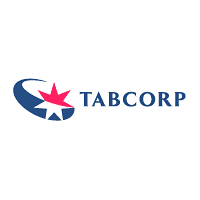 A year on year rise in total revenues of 2.1 per cent to $1.06 billion for the last six months of 2012 has been announced by Australian casino gambling and entertainment group TabCorp Holdings Limited.
The Victorian firm revealed that earnings during the last half of the year from continuing operations increased by 2.6 per cent year on year to $231.3 million before interest, tax, depreciation and amortisation. However, largely due to TabCorp's Victorian wagering and betting license, a 48.9 per cent increase in depreciation and amortisation charges had an impact on the figures and saw the earnings during this time before tax and interest drop by 9.8 per cent when compared with the latter half of 2011.
Operating expenses for TabCorp reportedly increased by 9.7 per cent year on year to $19.4 million, which encompassed $12.4 million in costs associated with the firm's TGS and Victorian keno start-up businesses. After all considerations, TabCorp reports a net profit of $72.9 million for the second half of 2012.
"Our key focus during the first half has been on successfully transitioning to the new gambling industry structure in Victoria and investing in those markets and products that can deliver growth," announced Managing Director and Chief Executive Officer for TabCorp, David Attenborough.
"Despite the challenges associated with significant change and soft external consumer trading conditions, TabCorp again demonstrated its capacity to grow. The revenue growth in the half shows that customers continue to respond to the investments we are making in our products and channels including ongoing innovation in digital," continued Attenborough.
The firm was pleased to announce a growth in market share and estimated that it currently holds around 28 per cent of the Australian digital wagering sector, with betting over a mobile device covering 28 per cent of its digital turnover thanks to its iPhone, iPad and Android wagering apps.
Looking to the future, the CEO remarked: "Our operating expenses for the fiscal year 2013 have deliberately been weighted towards the first half in line with our strategic priorities. Therefore, in the second half, growth in operating expenses is expected to be around two per cent."
"We have a clear focus in the second half on strengthening our digital channels, expense management and executing growth opportunities relating to fixed-odds, PGI, keno and TGS," added Attenborough, also stating that resolving the uncertainty relating to New South Wales wagering retail exclusivity and securing the TVN media rights are both priorities of the firm.