Suspected Kidnappers Arrested in '5Dimes Tony' Case, But Sportsbook Owner Still Missing
Posted on: January 14, 2019, 05:36h.
Last updated on: January 14, 2019, 10:38h.
Police in Spain and Costa Rica have arrested 12 people they believe to be responsible for the kidnapping last September of 5Dimes sports book owner William Sean Creighton, better known to his customers as "5Dimes Tony."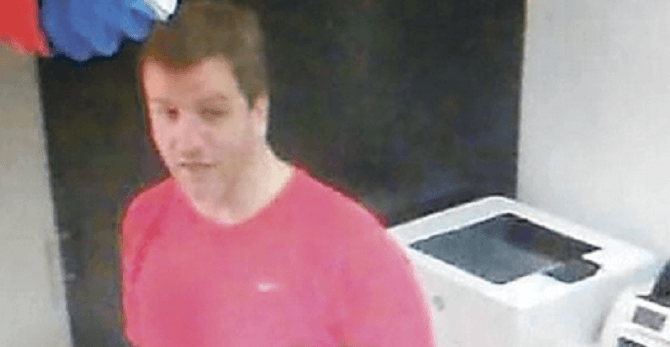 The whereabouts of Creighton — an American ex-pat living and working in Costa Rica — remain unknown. In October, The Costa Rica Star reported sources who said his body had been found, but these claims were unconfirmed by police and appear to have been false.
Ransom Paid
According to local media reports, on the night of September 24, Creighton's Porsche Cayman Turbo was forced off the road by two gunmen in a BMW and two more on motorcycles.
Creighton's abductors telephoned his wife the following day, demanding a ransom of $950,800 in bitcoin and threatening to kill their captive unless it was paid.
She was permitted to speak to Creighton, who told her he was OK, but after paying the ransom she heard nothing more from the kidnappers. Creighton's family reportedly turned to private investigators before alerting police.
Suspected Ringleader Arrested
In early November, authorities said three people wanted in connection with the kidnapping had fled to Cuba. On November 9, the three suspects left Cuba and traveled to Spain via Madrid-Barajas airport. They were arrested by Spanish authorities on Friday at a rented house in the city of Zaragoza, according to a news release. Police said they believe these three to be the ringleaders of the plot.
Also on Friday, authorities raided a house in Costa Rica where they detained nine others suspected of involvement in the crime.
Black Market Operator
A former professional gambler who once said he "lives for gaming," Creighton is an online sports betting pioneer who launched 5Dimes in 1998, at a time when the legality of offering online sports wagering to Americans was still a gray area.
But a crackdown by federal authorities in the mid-2000s helped clarify the matter, including the 2006 arrest of BetOnSports CEO David Carruthers at Dallas-Fort Worth International Airport as he awaited a flight to his home in Costa Rica. 5Dimes remains an unlicensed gambling site offering bets to Americans in violation of US law, albeit one of the biggest.
In 2016, the feds accused the company of laundering $2 million by encouraging its customers to make and accept deposits and withdrawals using Amazon gift cards, thus side-stepping the federal ban on financial institutions processing online gambling transactions for US residents.
Latest Casino Stocks:
Retrieving stocks data...
Retrieving stocks data...
Retrieving stocks data...
Retrieving stocks data...
Retrieving stocks data...