Steve Wynn Proves the Rich Get Richer, Gets $12.5M Payday, Thanks to Macau and Vegas Rebounds
Posted on: January 24, 2017, 03:36h.
Last updated on: January 24, 2017, 03:43h.
Steve Wynn is $12.5 million richer this week, after his Wynn Resorts awarded the founder and CEO a generous stock package distribution. According to Securities and Exchange Commission (SEC) filings, the billionaire received 137,468 shares of the hotel and casino corporation, which is publicly traded on NASDAQ.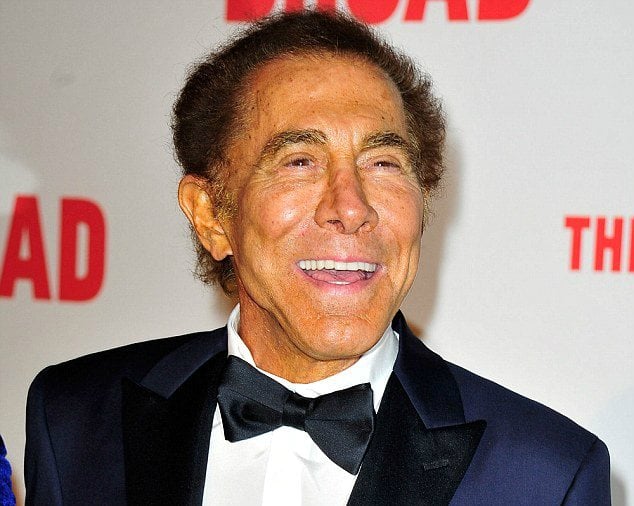 The transaction occurred on January 19, when shares were valued at $90.93 each, leading to a valuation of $12,499,965.24. Wynn immediately sold off 57,668 of those shares to turn the stocks into cold hard cash totaling $5.2 million.
In addition to the stock allocation, Wynn received a base salary of $2.5 million last year.
Per the SEC paperwork, Wynn retains 12,079,800 shares of Wynn Resorts. Trading around $93.50 this week, that means his financial holdings in the gaming and hospitality company is worth about $1.13 billion.
Wynn Resorts owns Wynn Las Vegas and Encore in Las Vegas, and three resorts in Macau. The company is currently in the process of constructing its sixth property, the $2 billion Wynn Boston Harbor in Massachusetts.
Share and Share Alike
Though Steve Wynn is indeed expanding his bankroll, his compensation is a reward for growing the financial accounts of all shareholders invested in Wynn Resorts. The past year was a wildly successful campaign for the company, perhaps surprising to some, considering the worldwide volatility of some of gambling's most prominent markets.
Wynn Resorts' share price, like so many other gambling companies, fluctuated during 2016. But unlike some, the growth stock managed to accomplish its core principle: growth.
The company operates in two segments: Macau and Las Vegas. While gaming revenue on the Strip has plateaued since the recession of 2008, the casino sector turned a profit for the first time in the fiscal year 2016 since that time.
In Macau, the special administrative region of China where gambling is permitted, gaming income has plummeted due to the government's crackdown on VIP players allegedly funneling money through casinos. The city generated $45 billion in revenue in 2013, but just $28 billion last year.
More Wynns Ahead
Despite falling or stagnate gaming earnings, Wynn has been able to adequately generate income in other areas, such as more room stays in both Las Vegas and Macau.
Wynn reported companywide revenue of $1.11 billion during the third quarter of 2016, an 11 percent gain. However, the gaming business also admitted that the August opening of Wynn Palace in Macau disappointed, due to ongoing construction at other venues and access issues surrounding the resort.
Regardless, investors largely remain bullish on Wynn Resorts.
Goldman Sachs has a "buy" rating on Wynn. According to a summary of 17 financial analysis rating agencies, seven put the stock in the "buy" category," nine say to "hold," and just one says to "sell."
Morningstar, a research management firm headquartered in Chicago, is also a Wynn fan. In a note published this week, the investment agency said it remains bullish "on Macau's intermediate growth potential after healthy December visitation growth . . . and checks that point to strong bookings for the upcoming Chinese New Year (January 28 through February 2)."
Certain analysts believe Wynn's stock price could reach more than $120 in the coming year.
Similar Guides On This Topic
Latest Casino Stocks:
Retrieving stocks data...
Retrieving stocks data...
Retrieving stocks data...
Retrieving stocks data...
Retrieving stocks data...