Las Vegas Legend Steve Wynn, Once Revered, Goes from Gaming Kingpin to Industry Exile in 2018
Posted on: December 27, 2018, 08:00h.
Last updated on: December 15, 2018, 09:07h.
Steve Wynn had been associated with the Las Vegas Strip and the integrated casino resort concept for decades, but in 2018, the man who changed Sin City forever with The Mirage's then-fresh volcano concept saw his once-stellar reputation go straight down the tubes.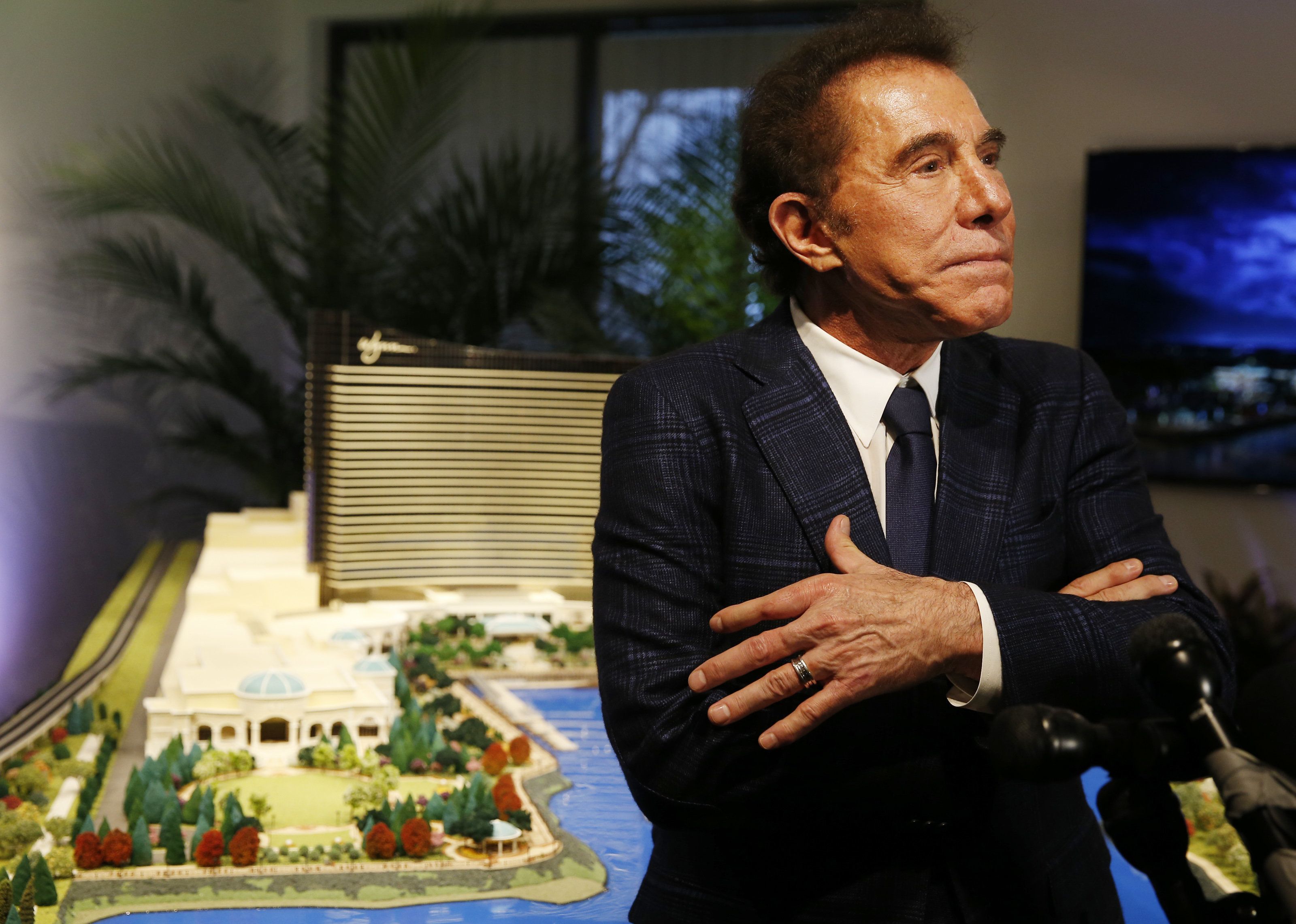 In January, The Wall Street Journal dropped a bombshell in-depth expose that recounted dozens of alleged incidents brought to light by former female employees who claimed Wynn had sexually assaulted and harassed them to varying degrees. Wynn has categorically denied all the allegations.
The scandal rocked Las Vegas and further linked the gaming industry to the #MeToo movement, which was largely ignited by similar claims made against now-disgraced Hollywood magnate Harvey Weinstein beginning in October of 2017.
Restaurateur Mario Batali had the dubious honor of being the first in Vegas to be accused, having stepped down from day-to-day operations of his two dozen eateries — including three on the Las Vegas Strip — in December 2017. Las Vegas Sands Corporation closed all three restaurants in May of this year, after a 60 Minutes broadcast shed light on an NYPD criminal investigation of events dating back to 2005.
Wynn Fall
Wynn Resorts — with a name once perceived as both glorious and clever — was now also damaged by the fallout. In fact, in the nearly 12 months since the allegations emerged, the gaming company has faced the most trying time in its history.
We look back at how the bricks fell, one by one, throughout the past year:
2018 Timeline: How It Went Down
January: The WSJ report is released. Allegations of ongoing sexual misconduct and harassment aimed at Steve Wynn are detailed in the shocking story. Then more stories emerge in additional media outlets, detailing allegations of forcing himself on female spa and salon employees all the way to fathering a child with a woman and paying her $7.5 million to keep quiet.
None of the allegations have been proven and no criminal charges have ever been filed, but the optic fallout forced Wynn to resign as finance chair of the Republican National Committee, the first of several prestigious positions the company founder would step away from as the year went on.
February: Wynn continues to deny he's ever acted inappropriately, but resigns from the company. He says in his departure that in today's world "a rush to judgment takes precedence over everything else, including the facts."
March: Wynn sells his entire stake in the casino company for around $2.2 billion. It would turn out to be a financially beneficial decision for the mogul, as Wynn Resorts shares plummet 30 percent over the next few months.
May: Forbes reports that Steve Wynn was the highest-paid executive in the gaming industry in 2017,  the year before the scandal broke, with $34.5 million in total compensation.
Wynn — always known as an art connoisseur with the bankroll to collect masterpieces — begins dealing some of his art collection, which includes works by Picasso and Andy Warhol. A planned auction of Picasso's Le Marin is pulled after it is accidentally damaged.
In 2006, the legally blind Wynn famously put his elbow through Picasso's Le Reve while showing it to guests.
August: The Massachusetts Gaming Commission (MGC) says its investigation into whether Wynn Resorts purposely withheld information or knowledge about its CEO's alleged actions will soon come to a close. At stake is the potential revocation of the $85 million license the company paid for its Boston casino.
November: Wynn sues his former company and the MGC on attorney-client privilege claims. The lawsuit asserts that Wynn Resorts and the MGC have a "total disregard for protecting the privileged communications of Mr. Wynn."
December: The MGC says Wynn's lawsuit against his company and the state gaming agency is delaying its process to determine if disciplinary action is warranted against Encore Boston Harbor. To expedite the matter, attorneys from all parties agree to work together to determine what information needs retracted before the MGC publicly releases its report.
Erasing the Past
While the billionaire continues to fight to clear his name, Wynn Resorts has done everything it can to distance itself from its namesake founder.
The $2.6 billion Wynn Boston Harbor was changed to Encore Boston Harbor, and new CEO Matt Maddox, who has worked with Wynn Resorts since its inception and was Wynn's protégé, stressed to Massachusetts gaming regulators that "Steve Wynn is not Wynn Resorts."
Elaine Wynn — who has no love for her former spouse and who her ex-husband credited with parts of the scandal hitting the media — demanded a board shakeup. Six new members joined the board in 2018, with women now occupying four seats at the table.
Longtime gaming veteran Phil Satre was appointed chairman of the board in November, presumably at Elaine's behest, as she is the largest Wynn Reorts shareholder with a 9.9 percent stake.
Looking ahead, Maddox revealed this fall that the Paradise Park lagoon envisioned by Steve Wynn was being canned, with the golf course to be restored instead. And along with finishing Encore Boston Harbor in 2019, the CEO said the company is developing plans to add a 700-room hotel tower at its Wynn Palace casino on Macau's Cotai Strip.
As for Steve Wynn himself, he was spotted throughout the year cheering at Vegas Golden Knights hockey games and continues to maintain his innocence of all the allegations made against him.
Similar Guides On This Topic
Latest Casino Stocks:
Retrieving stocks data...
Retrieving stocks data...
Retrieving stocks data...
Retrieving stocks data...
Retrieving stocks data...