Steve Wynn Donates $25 Million to Vision Research
Posted on: August 14, 2013, 05:30h.
Last updated on: December 3, 2014, 04:17h.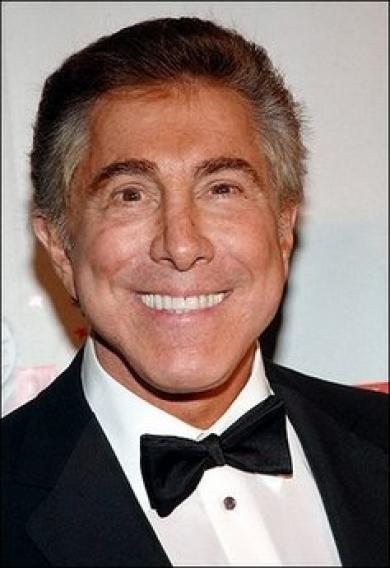 He could be the most famous virtually blind businessman in the world, and now he will donate a sizable chunk of his success so that others similarly afflicted may be able to see better.
Looking Forward
Casino mogul Steve Wynn announced he is donating $25 million to the University of Iowa's Institute for Vision Research recently at a state board of regents meeting in Ames, and the university says the massive gift will be used to fund research towards a cure for rare, inherited retinal diseases such as retinitis pigmentosa, from which Wynn himself has suffered for many years, and which has left the 71-year-old impresario almost completely sightless. Wynn's particular eyesight disorder primarily causes night blindness and poor peripheral vision.
As is often the custom following huge donations, the Iowa institute will be renamed for Wynn. The $25 million will be paid out over a five-year span. Wynn's personal struggles with vision obviously affected his choice of recipients.
"As a person who knows firsthand what it is like to lose vision from a rare inherited eye disease, I want to do everything I can to help others who are similarly affected keep the vision they have and eventually get back what they have lost," said Wynn, who continues as chairman and CEO of Wynn Resorts Ltd.
Wynn told the regents that with scientific progress continuing, he forsees  the "prospect of finding a cure is possible and probable in the short term and certain in the long term."
Institute Renamed
The newly renamed Stephen A. Wynn Institute for Vision Research is considered a leader in genetic testing for eye disease, and prior to Wynn's gift, had an operational annual budget of $12 million.  With 30 faculty members and 100 additional research staff, the Institute says it is working towards developing gene and stem cell therapies that might some day be able to restore vision in humans. As with most scientific research, the bulk of testing is performed on animals; for vision, rabbits are typically used for research and then destroyed. Many argue that these animals are used not because they are the most efficacious, but simply because they are easily bred for laboratories and are docile in a laboratory environment.
Wynn's ties to the Iowa instutute are connected via his own foundation's director, Steve Dezii, who has many colleagues in the science and research community, and that includes Iowa's director, Ed Stone.  (Wynn's own alma mater is University of Pennsylvania). Dezii says he believes that Wynn's gift could lead to scientific breakthroughs, particularly for what are termed "orphan disorders": diseases that only affect a few hundred people annually, therefore seldom getting much attention from the media or science.
"We want to … translate that money into effective treatments as fast as we can," Dezii said. "Time is our worst enemy."
Wynn was first diagnosed with retinitis pigmentosa in 1971.
Besides being what many consider to be the orchestrator of modern-day Vegas via properties like the Golden Nugget, the Mirage and the Bellagio (which are all under different ownership now), Wynn was named one of Time Magazine's World's 100 Most Influential People in 2006.