PokerStars Battles It Out with the American Gaming Association
Posted on: March 12, 2013, 05:17h.
Last updated on: March 11, 2013, 04:18h.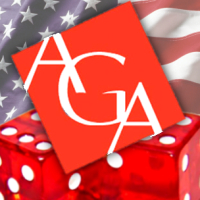 A report from Forbes magazine earlier this week stated that Caesars Entertainment Corporation, the largest land-based gaming firm in the world, has recently attempted to offload two of its most popular and recognisable brands to online poker firm PokerStars.
"Caesars Entertainment approached PokerStars and offered to sell us certain assets such as the Rio Casino in Las Vegas," stated head of corporate communications for PokerStars, Eric Hollreiser. "Caesars Entertainment suggested that this acquisition would give us a better relationship with Caesars Entertainment and would help PokerStars gain a license in Nevada."
According to the magazine, PokerStars was approached last month by an unnamed executive representing Caesars Entertainment to discuss a preliminary deal for PokerStars to take on the Rio All-Suite Hotel and Casino, as well as the World Series of Poker brand.
However, Hollreiser explained that PokerStars chose to decline the offer because the firm had no plans to "acquire another casino in the near term". Currently, the online gaming operator is amidst the process of purchasing the Atlantic Club Casino and Hotel in Atlantic City which would allow it to submit application to the New Jersey Casino Control Commission for an intrastate online poker license.
However, the plan to submit such an application has been somewhat tainted following a brief opposing PokerStars proposed purchase of the Atlantic Club Casino and Hotel by the American Gaming Association (AGA).
The AGA submitted a 24-page 'not-so-brief' to the New Jersey Casino Control Commission and Division of Gaming Enforcement stating that the Rational Group US Holdings is a 'business built on deceit, chicanery and the systematic flouting of United States law'.
"Any action allowing PokerStars to be licensed would send a damaging message to the world of gaming and to the world beyond gaming that companies that engage in chronic lawbreaking are welcome in the licensed gaming business," stated the brief, as if trying to prevent online gaming Armageddon.
Should the AGA be successful in blocking PokerStars' plans to purchase the venue for $50 million, a reported 2,400 jobs could be in jeopardy.
In response to the schoolyard-type chants of the AGA, Eric Hollreiser called upon the New Jersey Casino Control Commission and Division of Gaming Enforcement to come to their own conclusion based on 'expert regulators' and suggested that the AGA was simply 'picking a public fight' with the firm. He added that PokerStars was deemed suitable for application to a license in America by the U.S. Department of Justice.
"We will continue to work with authorities including the New Jersey regulators and other interested state regulators to discuss our qualifications and allow them to comment on what they find," stated Hollreiser.
"PokerStars is one of the largest and most respected internet gaming companies because we work closely with regulators and are in good standing with governments around the world holding licenses in France, Germany, Italy, Spain, Denmark, Estonia, Belgium, Malta and the Isle of Man."
"We will continue to work positively with regulators in New Jersey and elsewhere whenever they review our qualifications," he finished.
Should Hollreiser's good-light-shedding statements be believed, we have to question the motive behind the AGA's squabble-like claims. After all, if the largest land-based gaming firm in the world sees fit to offer two of their most prized brands to the firm, then perhaps PokerStars deserves a little more consideration than the AGA is willing to give.
Similar Guides On This Topic