Sports Betting at Twin River Casino in Rhode Island Coming Next Week, Officials Say
Posted on: November 17, 2018, 10:00h.
Last updated on: November 16, 2018, 03:11h.
The wait is over in Rhode Island. Well…almost. By next week the sportsbook at the Twin River Casino is expected to finally open. When it does, Rhode Island will become the first New England state to offer sports betting.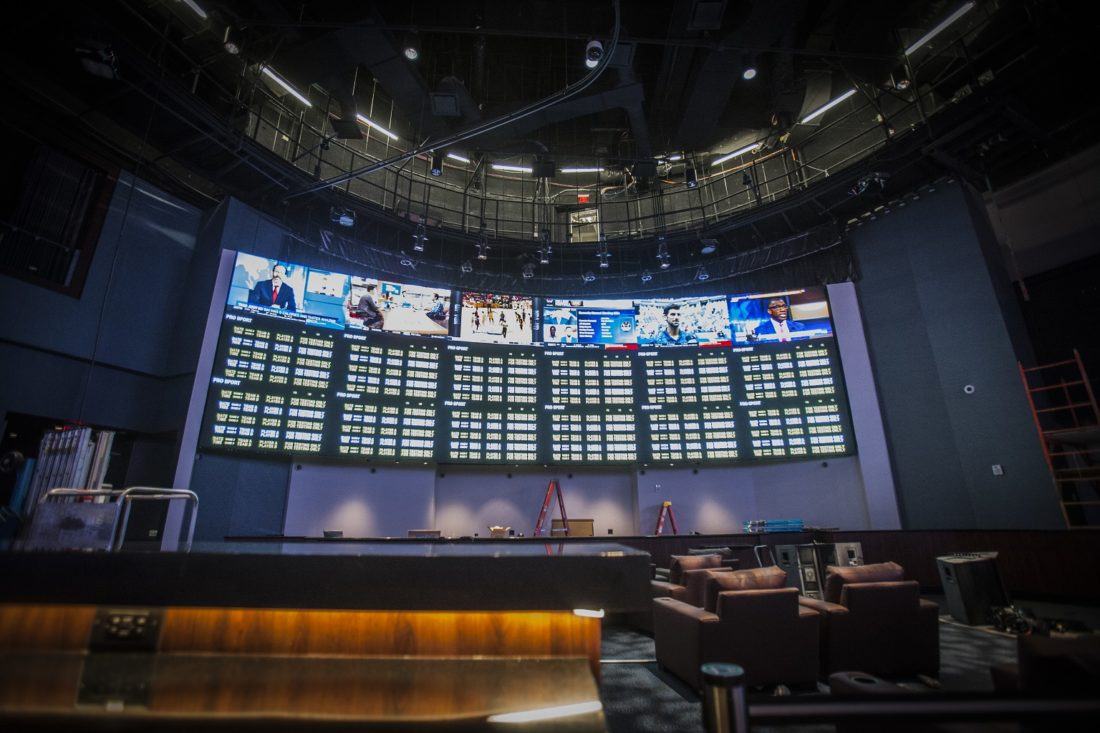 Rhode Island lawmaker Dominick Ruggerio told ABC 6 News that Twin River will be ready to take its first bet around Thanksgiving, though an exact date has not been set. Casino officials also confirmed to WPRI that they will open next week.
The news is welcome to those who have been waiting for the resolution of longer-than-expected negotiations between the state of Rhode Island and IGT/William Hill, the operator of the sportsbook. The two sides reached a five-year agreement, according to the Associated Press. In the final step before opening, the Rhode Island state lottery had to test the software William Hill will use to operate the outfit.
New Industry in New England
Twin River will be the only place in Rhode Island to place a bet, but soon the Tiverton Casino, which opened on September 1, is expected to offer sports betting sometime in December.
The state of Rhode Island is set to benefit favorably from the arrival of sports betting. Over half of the revenue generated – 51 percent – from sports betting will go to the state. William Hill will receive 32 percent and Twin River will get 17 percent.
Originally, the plan was to start at the beginning of October. The fact that it did not start then cost the state around $5 million in
"I'm very disappointed because we depended on that revenue for a number of things affecting this coming year's budget," Ruggerio, who is the President of the Rhode Island State Senate, told ABC 6.
Ruggerio added that Rhode Island is "in a lot better shape" than bordering states Massachusetts and Connecticut, despite the delay, and  told the station that in addition to Tiverton Casino opening its sportsbook next month, he is hopeful that the state will approve online and mobile gaming as well next year.
Join The Party
When the Twin River sportsbook opens next week Rhode Island will become the seventh state to offer legalized sports betting and the first of the New England states to do so, joining the growing list of East Coast states rushing to implement the new industry.
Since a Supreme Court decision to strike down a federal ban on sports betting came in May, New Jersey, Delaware, Mississippi, West Virginia, and most recently Pennsylvania – which debuted sports betting on Thursday – have begun taking bets on sports. So far, New Mexico is the only state west of the Mississippi River to take advantage of the Supreme Court decision.
In Pennsylvania, the first two days are serving as test days for live-betting.
Hollywood Casino, which is owned by Penn National Gaming, took its first bet at 3 p.m. on Thursday. Employees continued the testing period on Friday, ensuring that equipment and protocols were functioning smoothly.
For their own sake, hopefully sportsbooks are ready for what's to come in Pennsylvania. The Pennsylvania Gaming Control Board has approved sports betting licenses at Parx, Harrah's, Sugarhouse and Rivers casino, in addition to Hollywood. The state will also offer online gaming by next year.
Researchers have determined that, when fully operating, Pennsylvania's sportsbooks could take up to $12 billion worth of bets annually.