South Korean Soldiers Gambling Online Sees Sharp Increase
Posted on: July 20, 2013, 05:30h.
Last updated on: July 19, 2013, 05:16h.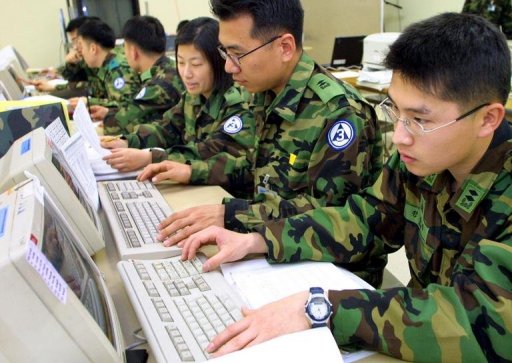 It may seem like somewhat of a stereotype to insist that those from Asia like to gamble, but recent statistics released indicate that this is one stereotype that rings true, especially when looking at soldiers from the South Korean army.
Huge Online Gambling Spike
A report by the Korean Yonhap news agency explained that 230 low-ranking officers and enlisted men who were stationed in South Korea's Seoul barracks have been found partaking in online gambling this year alone, which shows an increase of more than 15 times the number of on-duty soldiers caught gambling online just two years ago.
Most of those caught in the act were found to be gambling online using computers provided to military members for the purpose of furthering their careers by gaining qualifications for certifications to boost their status, or to further their college and university educations. Whoops.
Since online gambling is currently illegal in South Korea and doesn't look set to change any time soon, along with the ban on visiting all of the country's 17 casinos bar one, the increase to 230 military personnel caught logging into online gambling sites from just 18 in 2012 and 15 the previous year, means the rulebook isn't quite being upheld.
No More Internet Access
According to an army official, South Korea's defense ministry will be taking "strict measures to prevent soldiers from accessing gambling and pornographic Internet sites in the barracks," which suggests more than one online pastime is going on, to no one's surprise.
The ministry has unveiled a set of measures for the situation which will see much harsher punishments handed down to soldiers and officers who are caught gambling online. With such a sharp increase in the number of military personnel rolling the dice, the defense ministry will likely look at making an example of those caught in future, in order to stem the growth in popularity from rising any further.
Maybe.
Similar Guides On This Topic