South Korea Rejects Casino Bids from Caesars, Universal
Posted on: June 23, 2013, 05:30h.
Last updated on: June 22, 2013, 05:08h.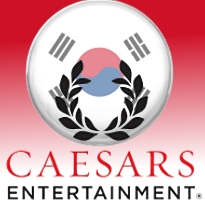 South Korea has decided to reject applications for preliminary casino licenses from international bidders who were hoping to take advantage of the South Korean government's wishes to develop casino properties in the Asian nation. Both Caesars Entertainment (in a partnership with Lippo Limited) and Universal Entertainment Corp. were surprised to find that their requests had been denied, and the move has the potential to slow or stall the casino development plans in the country.
Reason for Denial Unclear
According to a report by Reuters, no reason was given for the rejections by the Ministry of Culture, Sports and Tourism, and neither company has been willing to comment on the possible reasons. Caesars did say that they had believed they had met the requirements for licensing.
However, there's been plenty of rumor and speculation as to why the licenses may have been denied. In the case of Caesars, Reuters cited a "local government official with knowledge of the matter" as saying that the rejection came because of concerns over Caesars' credit rating, which has been lowered in recent months.
FBI Investigations
Meanwhile, Universal has been dealing with investigations by the FBI and the Philippine National Bureau of Investigation into $40 million paid by the company to a consultant in Manila. It is suspected that Universal may have used bribery to receive a license to develop a $2 billion resort casino in Manila Bay.
However, Universal says that their business in the Philippines was conducted legally. The company even appointed a panel to look into the payments, which recently came back with a report saying there was no evidence of bribery – but admitting that the company's command structure could be better, and that they did not have access to certain key individuals during their investigation.
Both the Caesars and Universal casino projects were expected to be large resorts that would be built in Incheon, an economic zone set aside by the South Korean government in order to attract tourism and foreign investment. Both companies had made their requests in January of 2013. It's unclear if there are any other outstanding applications being considered by South Korea at this time.
Similar Guides On This Topic