South Australia Pokie Machine Reforms Watered Down
Posted on: July 28, 2013, 05:30h.
Last updated on: August 25, 2015, 06:15h.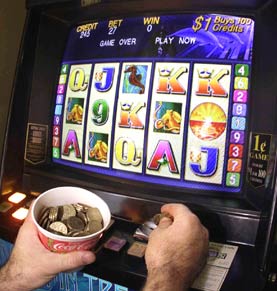 Several major elements of gambling reform bills in the South Australia (SA) Parliament were defeated or watered down this week, weakening the proposed changes from the government in that state. While several measures were debated in the Upper House of the state legislature, other smaller reforms were agreed upon.
Venue and Bet Size Regulations
The SA Government had announced earlier this year several proposals to regulate gambling in the state. The two largest were a move to regulate gaming venues in two sizes – small venues with less than 20 machines, and larger venues that could have up to 60 machines – and a limit on the size of bets on pokie machines (the local name for slot machines in Australia).
The bet-limit sizing would have seen a current $10 limit on each spin reduced to $5 in the government's vision. Independent MP John Darley wanted to go a step further, proposing a $1 limit per spin. However, all of these suggestions were defeated, leaving the $10 limit in place for the time being.
Limits to Limits Being Set
Not all of the reforms were defeated; parliament agreed to disallow machines that would let players plug in earphones and block out the noise around them in the venue, and gaming was banned in areas where smoking was allowed. A withdrawal limit was also placed on ATMs in gaming venues, though this only brought the state in line with federal regulations that will go into place in the future.
Even the $5 limit may still have life, as The Australian reported that the government there may have secured enough support to pass the modest betting cap after debate had concluded.
Still, the day was to be considered a victory for those who oppose gambling reform in Australia. One amendment that passed will delay the introduction of mandatory pre-commitment technology in the state, meaning machines that force players to set loss limits won't be seen until federal law mandates they be used – a date that is many years away, as even voluntary pre-commitment won't be required until later this decade.