Some US Banks Blocking Even Regulated States' Online Gambling Payments
Posted on: November 17, 2013, 05:30h.
Last updated on: November 16, 2013, 09:29h.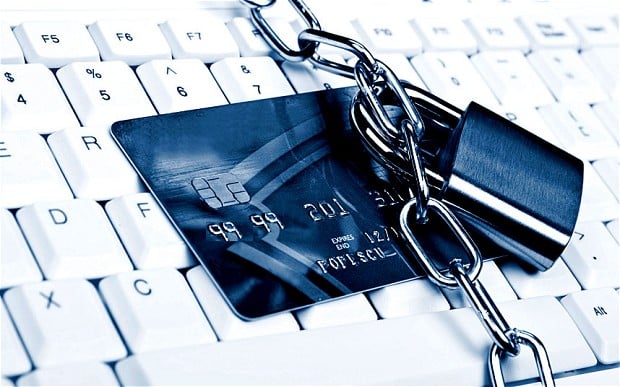 Even though banks and other credit card issuers weren't supposed to process gambling payments for U.S. customers after the Unlawful Internet Gambling Enforcement Act (UIGEA) laws were passed in 2006, any online poker or casino player can tell you that sometimes, they did. But most banks did comply, under threat of strict fines and penalties from the Department of Justice. So maybe it shouldn't surprise us that now that online gambling is regulated and fully legal in a handful of states, there are still some banks that refuse to process payments to those regulated sites.
Major Banks and Payment Sites Deny Gamblers
According to reports, Bank of America, Wells Fargo and PayPal are among a number of credit card issuers who aren't allowing online gambling transactions in Nevada and Delaware, and presumably won't be doing so in New Jersey, either. Apparently, they are gun shy after so many prior changes in federal edicts regarding online gambling.
But meanwhile, this creates a major issue for these states, as having major financial institutions reject payments could cost their gambling sites a lot of business. Apparently, many issuers are concerned over their potential liability over violations of the UIGEA regulations or for underage gambling. And rather than take the risk, they'd rather just step away from the felt altogether.
"There are still things that can go wrong, even with controls in place," said Steve Kenneally, vice president for regulatory compliance at the American Bankers Association. "Does the revenue I get offset the potential downside?"
Legal Shmegal
In some cases, the organizations aren't really interested in whether or not the online games are even legal at all. PayPal very rarely allows their service to be used for online gambling, only entering into agreements with specific companies in fully regulated jurisdictions. American Express does not allow their cards to be used for gambling transactions of any kind whatsoever, period.
On the other hand, both Visa and MasterCard allow gambling transactions – including those for online gambling – as a matter of policy in jurisdictions where gambling is legal. But both companies leave most of the decisions to the individual issuing banks, meaning they can simply choose not to allow a transaction if they're not comfortable with it, which appears to be the case with many online gambling deposits in those states that have regulated the industry.
"This is all bank-dependent," said Seth Palansky, spokesman for Caesars Entertainment, a company that has had to deal with this issue in Nevada, where they run an online poker site under the World Series of Poker brand. "There is an education that is ongoing regarding gaming transactions due to the new laws."
One of the issues is that rejecting these transactions has simply become the default position in the United States. Banks made sure that their internal systems would block such transactions after the Unlawful Internet Gambling Enforcement Act was passed in 2006, which made it illegal for financial institutions to process such payments. Now, if banks want to accept payments in Nevada or Delaware, they need to update their policies and systems. That, combined with the concerns over liability, has made some banks slow to adjust.
But many banks have made the transition, and more may be on the way. While Bank of America – the second-largest bank in the United States – does not currently process any credit card transactions for online gambling in the U.S.A., a spokeswoman said that they are now revisiting that policy. And while Delaware officials say that Visa-affiliated banks have rejected credit card deposits in their state, MasterCard transactions are being approved at a much higher rate, and debit cards are almost never rejected.
Meanwhile, players are left trying to figure out how to get money on and off newly legal Internet gambling sites, in what could be a pretty serious stalemate to getting legal fully play up and running.
Similar Guides On This Topic
Most Read