Social Casino Index Shows Women Bet More Virtual Money than Men
Posted on: December 14, 2013, 05:30h.
Last updated on: December 14, 2013, 02:33h.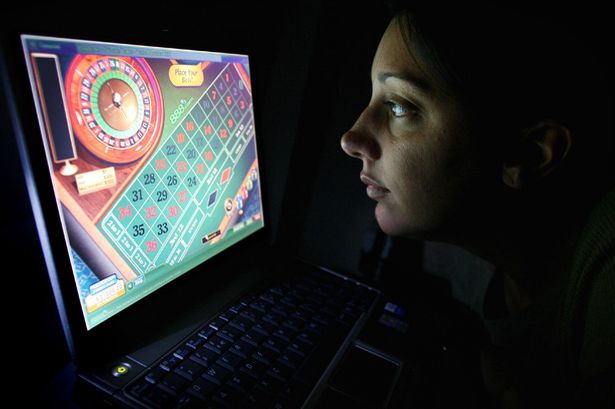 Women in the U.S. bet 30 percent more on online social casinos than men, which is surprising news since typically men are linked more to gambling than women.  Of course, they're only betting with Monopoly money, so it's easier to bet large.
The interesting data was recently released by International Game Technology (IGT), a world leader in gaming systems technology, and DoubleDown Casino, which is the largest social casino in the world.
Social casino sites are categorized as those which are on offer via social networking sites and give players the opportunity to play non-wagering casino games including poker, roulette and slots. The first ever Social Casino Index released jointly by the two companies has used the statistics from more than six million people who play the DoubleDown Casino games on Facebook via their computer or mobile device each month.
Middle-Aged Women Lead the Play Money Pack
The statistics showed that women are ahead of men in gaming activities and gambled more virtual chips each session, with those between the ages of 45 and 55 years old being the main players. These women are also more likely to bet big, as men seemed to not bet higher than 7.6 million virtual chips per session, whereas women were willing to go up to 10 million each time they played.
"As the world's largest social casino, we are always seeing to better understand our players and their preferences," explained the vice president of global marketing at IGT Interactive Group, John Clelland. "The Social Casino Index gives the gaming industry a truly detailed look at social casino player preferences for the first time. It's also fascinating to look into the similarities and difference in our players from coast to coast."
For example, the Social Casino Index showed that more than 60 percent of players in Nevada were women.
Across America, those living in Nevada, North Dakota, Oregon, Washington and Wyoming were more likely to play at social casinos, as these locations saw the highest concentration of players in the country.
Meanwhile, Hawaiians were found to be 20 percent more likely to play on the move via mobile devices than the average from other states, and players from Maine were found to be 25 percent less likely to play from a mobile device, so obviously they prefer to stay put while playing.
Gambling with Faux Chips
In the real-money gambling world, it's generally accepted that men make up the majority of the pool of those with bad gambling habits. Even Clelland stated that IGT had the "belief that men would make the highest bets." But since women are topping the chart on social casino sites, these statistics are likely to raise concerns among those who see virtual money gambling as a route to real-money gambling.
Although the extent has not yet been definitively measured, many have already claimed that games which simulate gambling can lead to problematic real-money gambling habits, especially in the younger generation who could become used to clicking away, seeing their numbers go up and down, without really thinking about what they are doing. The hope would be, of course, that they make the distinction between virtual chips and real-money wagering if they choose to try their luck on a real online casino.