Skrill Wants 99 Percent Market Penetration in New Jersey
Posted on: September 1, 2014, 06:08h.
Last updated on: September 1, 2014, 06:10h.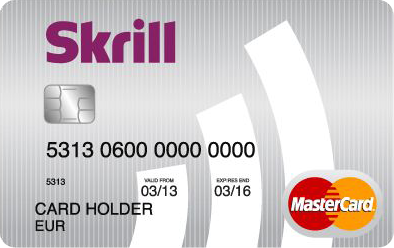 Online payment processor Skrill will ramp up its marketing efforts in New Jersey, with the long-term goal of achieving a 99 percent penetration rate with operators in the market. Speaking to NJ.com, VP of Skrill USA Joe Hall said that the company plans to replicate its market penetration in Europe across three core gaming channels in New Jersey: regulated casino and poker, horseracing, and fantasy sports.
"Long-term, we want to be the payment solution of choice for the person who wakes up in NJ, plays a $20 SNG on Stars, finished in first and then ships his entire roll to DraftKings for tonight's fantasy baseball $50K guaranteed," said Hall.
Ahead of the Competition
Skrill, previously Moneybookers, is the largest e-wallet in the global online gambling market and is currently the only one with DGE approval to operate in New Jersey's online gambling market, where it already offers its services to partypoker, Tropicana, and Virgin Casino.
As the first digital wallet to process legal online gambling transactions in the America and the only state to have money transmission licenses in every single US state, it has a leg up on its competitors. However, the news that PayPal is in talks with New Jersey regulators to begin processing gambling transactions in the Garden State means that competition may be about to get fierce.
PayPal, a wholly owned subsidiary of eBay, is the market leading digital payment processor in the US and worldwide, with over 152 million users across the globe. It stopped processing gambling transactions internationally in 2003, soon after it became a public company, due to the sketchy legality of such transactions in many countries.
In 2010, however, PayPal made the decision to re-engage with the online gambling market in those jurisdictions where gambling transactions were legal, paving the way for a possible entry into the then-fledgling US regulated markets. PayPal's return would certainly be a game-changer, and that means Skrill better get its skates on.
Second Phase
"Phase 1 was to launch our existing product into the newly regulated US market in a compliant way," said Hall. "Phase 1 was completed when we launched in NJ with PartyPoker, Tropicana and Virgin Casino. Phase 2 is where we are today and it's a critical piece, localizing our product to a US audience. That means changing our tone, language, adding new payment options, adding a standalone US app, [and] working with new US business."
Payment processing is still a problem for New Jersey and the US sector as a whole, with Visa transactions still running at under a 50 percent approval rate, and MasterCard fairing slightly better, at 70 percent. Hall explains that credit card refusals are to do with the way gambling transactions are coded. Currently, he says, both legal and illegal transactions have the same 7995 code. "These are big issues that the banks need to work on," he says, adding that there may be a light at the end of the tunnel in the form of the introduction of a separate code for legal transactions.
"We're aware that there will be movement in Q2 next year with more big banks pushing for a new 'regulated gaming transaction code,' " he said. "Whether this actually improves conversion on cards drastically is another conversation. "