Singapore Counsellors Call for Tougher Online Gambling Measures
Posted on: December 2, 2013, 05:30h.
Last updated on: November 28, 2013, 05:03h.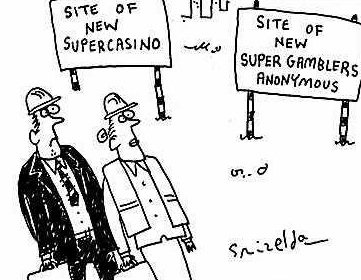 Singapore problem gambling counsellors who have said they are seeing more and more people hooked on Internet gambling in their country are calling for a better awareness and education of the issue to help highlight the problems and pitfalls associated with online betting.
Problem Gambling on the Rise
According to the One Hope Centre  – a voluntary welfare organization helping those in difficulty as a result of gambling addiction – Singapore is experiencing an increase in the number of cases of people addicted to gambling from using online betting and casino sites.
Local media reports that close to 45 percent of all problem gambling cases in 2012 were linked to online betting in the country, which was up from 40 percent in 2011.
Dick Lum, executive director of One Hope Centre, explained the dangers of online gambling by stating that it can be done "anytime even in the wee hours of the night, in the comfort of home. And with smart phones, people may even place a bet in the restroom for that matter."
Little Governance
More than 245 Internet casinos are accessible in Singapore, according to one website, and Singapore reportedly has no current laws to govern the sites providing these services. This is obviously cause for great concern to problem gambling counsellors, who continually battle against the alluring nature of Internet gambling to their clients.
The most common forms of gambling in Singapore, as in many other countries, are online casinos and sports wagering. However, a study by the National Council on Problem Gambling in 2011 showed that less self-control is exercised by those who gamble online, compared to those using land-based facilities and brick-and-mortar casinos.
In fact, around a third of those in the study were found to gamble for a longer period than intended while gambling online, and with more frequency and expenditure than they had planned as well.
As it is a common opinion that addiction to gambling can begin in children, especially with greater access to gambling-style games through mobile and computer technology, One Hope Centre hopes to reach out to youths and educate them about the pitfalls of gambling through interactive videos, forum theatres, and even the popular Manga comics.
"They are used to playing games on these mobile devices and if you get these apps that just masquerade as games, children may just play these games and think they are engaging in game play instead of gambling," read a quote in the local media from Thye Hua Kwas Problem Gambling Recovery Centre deputy director Gerald Goh. "So usually when their parents find out they are actually gambling, it's usually too late."
Suggestions have been put forward to make online gambling less quick and simple to do, which would presumably mean those placing a wager would take more steps before putting down their money, giving more opportunity to reconsider their betting as they let the financial commitment really sink in.
Restrictions have already been put in place in many countries to ease the social impact of online gambling, such as bans on advertisements and even a block on entering certain sites and making payment transactions.
Many of those who work in the addiction field would like to see the option for Singapore bettors to make use of customer management systems. These would allow punters the option of placing limits on their betting habits, including amounts wagered and frequency of bets. But whether or not the government will take the advice of the counsellors as yet remains to be seen.