Shocking Result of UK Election May Have Been No Surprise to Bookies
Posted on: June 9, 2017, 01:08h.
Last updated on: June 9, 2017, 01:10h.
The UK woke up to a hung parliament on Friday morning, which means no party gained the number of seats needed to form a clear majority government. In a sense, it was a draw, but a draw in which the second-placed Labour Party "won" and the first-placed Conservative (Tory) Party lost.
Confused? So are they. But leave it to the bookies to help make sense of the world unfolding around us.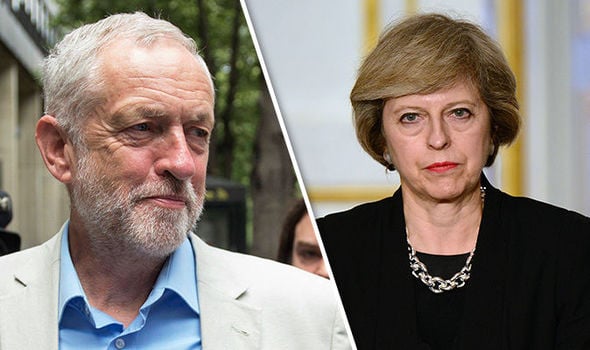 Unpredictable?
Bookmakers have frequently proven to be more accurate than pollsters, but it looked like they might have missed this one, as betting outlets had May as an overwhelming favorite to win an outright majority.
May stood out as a favorite only because a larger volume had been wagered on the Tories, not because more people wanted her to win. That started to become particularly apparent to bookies in the weeks running up to the election. Odds-makers across the UK were seeing more than 60 percent of individual bets placed on Labour and Jeremy Corbyn, which indicated something unexpected was likely to happen.
Prime Minister Theresa May had called this snap general election last month when her party was flying high in opinion polls. The opposition Labour Party was weakened by internal squabbles and a leader in Jeremy Corbyn whose socialist mandate made him theoretically "unelectable."
But the betting pattern that emerged was all too familiar to books that took a bath on the "shocking" results of 2016. With Brexit and the US Presidential election missed by most prognosticators, hindsight revealed how overall betting volume could easily skew the overall picture of how one electoral option may have been resonating in the lead-up to a vote.
Theresa May's Bad Bet
May believed a quick election would increase the Conservatives' majority in parliament, strengthening the government's position as it prepared to begin crucial Brexit negotiations, which are scheduled to start in 11 days. But if anything, Thursday's election results are proving May's calculations were wrong.
The Tories lost 12 seats, while Labour gained 29. A surge in public support for Corbyn in the weeks prior to the election, particularly among young voters, had been palpable, but its scale and significance only became clear once the polls had closed.
Following the results on Friday morning, Paddy Power was offering 10/11 on May remaining in Downing Street, with Boris Johnson at 5/2, and Corbyn at 10/1 to usurp her as Prime Minister. Odds on another election occurring later this year are 7/4.
May's gamble to strengthen her hand in Brexit negotiations seems to have backfired spectacularly. She brushed off calls for her resignation on Friday, and instead headed to Buckingham Palace to ask the Queen's permission to form a government in alliance with Northern Ireland's Democratic Unionist Party.
It's an outcome, ultimately, that few people were betting on.