Second Everleaf Director Arrested in Malta for Player Fund Misappropriation
Posted on: November 10, 2014, 03:20h.
Last updated on: November 10, 2014, 03:22h.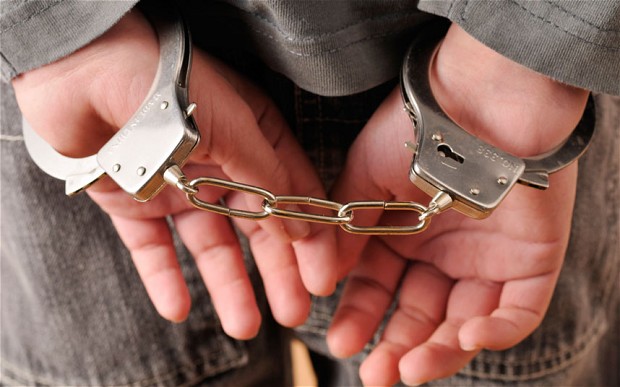 A second director at the former Everleaf Gaming, Jean Pavili, has been arrested by Maltese police on charges of misappropriating player funds and failing to pay licensing fees in the country. Pavili's arrest follows that of  fellow Everleaf director Michael Zwi Oros, who was apprehended by authorities in September.
According to officials in Malta, the two Everleaf directors misappropriated about €800,000 ($994,000) that belonged to players on the company's sites, as well as not paying another €100,000 ($124,000) in licenses and fees. Pavili, an Austrian national, was granted bail after making a deposit of €10,000 ($12,400) and another personal guarantee of €10,000 ($12,400) more, as well as having €900,000 ($1.12 million) of his personal assets frozen.
Bail Granted After Assets Deemed Sufficient
Oros previously was released under similar conditions. Judges believes that the frozen assets should be more than enough to cover the mishandled funds and cover any claims from players who may have lost money after Everleaf ceased operations, in case Pavili and Oros are found guilty of their respective charges.
Bail was granted to Pavili by Magistrate Dr. Saviour Demicoli, who made the determination that his assets were sufficient in this case. Pavili has pleaded not guilty to all charges, which include violations related to a failure to deposit winnings, failure to disclose beneficiaries in order to ensure they were fit and proper, and failing to pay gaming licenses and taxes.
Everleaf Struggles After Black Friday
Everleaf was once a rather popular poker network that served a worldwide audience, including players in the United States.
After the events of Black Friday, the company continued to take business in the USA, though that stopped in February 2012, after $27,000 was seized from one of its major payment processors. At that point, Americans were banned from the site.
That spelled the beginning of a troubled time for the Malta-based operator. Over the next year, players repeatedly complained of long delays in withdrawals, with the very timely process suddenly taking months to receive their funds, if they could access them at all. The Maltese Lotteries and Gaming Authority (LGA) investigated the claims, and said that they had issued sanctions against the company after finding "irregularities" in its operations.
However, the LGA continued to allow Everleaf to offer its games in the meantime, and claimed that many of the complaints coming from players were really from affiliates. They also said that most players had already been paid, a claim that was strongly disputed by the players themselves. Some information from a payment processor even suggested that Everleaf purposely avoided paying back US players when given the opportunity to do so.
Finally, in July 2013, the LGA suspended Everleaf's licenses, effectively shutting down the network.
The organization has seemingly taken a more player-friendly stance under the leadership of new executive director Joseph Cuschieri. He has made statements suggesting that he and the LGA will take responsibility for recovering player funds, and that retaining confidence in the site's regulation is critical if the organization will be a successful and respected part of the online gaming industry. Cuschieri has even suggested that LGA funds could be used as a part of the compensation package for players.