Scientific Games to Buy Bally Technologies
Posted on: August 6, 2014, 05:30h.
Last updated on: August 5, 2014, 10:04h.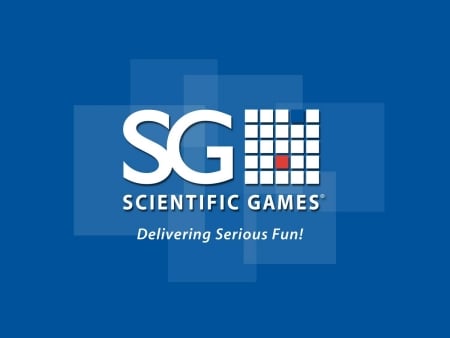 Scientific Games may be best known for its lottery products, but the company is looking to broaden their impact on the gaming market. And if you're looking to spend a few million dollars in this industry, there's perhaps no better place to start than by getting your hands on some world-class slot machines.
Scientific Games has announced that they will be buying slot-machine manufacturer Bally Technologies, paying $3.3 billion in cash in order to take over the Las Vegas-based company. The purchase will also include some refinancing of Bally's debt, making the transaction worth $5.1 billion in total.
Both Scientific Games and Bally Technologies have increasingly been interested in the social and online gambling arenas, so there may be more synergy between the firms than is obvious at first glance. In addition, Bally has been making strides in targeting Asian casino markets, giving Scientific an avenue to target the biggest growth area in land-based gambling.
Consolidation Seen in Industry
The purchase is just the latest example of how the manufacturing side of the gaming industry appears to be consolidating rapidly. International Game Technology (IGT) was purchased just weeks ago by Gtech, the firm that operates the Italian lottery, for $4.7 billion.
But according to Scientific Games President and CEO Gavin Isaacs, there's still plenty of diversity when it comes to service providers and machine makers.
"I think the industry is just getting broader and broader," Isaacs said. "There are lots of smaller companies making inroads into the industry."
According to Scientific Games, debt financing is already in place to make the purchase. That financing comes from sources including Bank of America, Merrill Lynch, Deutsche Bank and JPMorgan Chase. The transaction is expected to close early next year, subject to regulatory and antitrust approvals. The boards of both companies unanimously approved the transaction.
Companies Produce Lottery Products, Casino Games
The two companies have combined revenues of around $3 billion, which will make the joint company a major player in the supplier side of the gaming industry. New York-based Scientific Games produces instant lottery tickets, a product that they were the first to introduce in 1974. They also create sports betting technology, electronic gaming machines, and have well-known loyalty and rewards programs.
In contrast, Bally Technologies is mainly focused on products for land-based casinos. They have manufactured and created both slot machines and table games among other products, and also produce video lottery systems.
The purchase price represented an offer of $83.30 per share, or 38 percent above Bally's stock price on the day the takeover was announced.
Companies such as Bally and IGT have struggled in recent years due to a weak domestic economy in the United States. Both companies derived much of their revenue from casino spending by low-end gamblers, a sector that dried up after the 2008 financial crisis and is only now beginning to rebound. There are also signs that younger gamblers have less interest in slot machines, which have traditionally been the bread-and-butter product for these manufacturers.
When the two companies are combined, Issacs is expected to remain in his position as CEO. Meanwhile, Bally CEO Richard Haddrill and Chairman David Robbins will join the board of Scientific Games.