Schenectady Endorses Casino Proposal in New York State
Posted on: June 14, 2014, 05:30h.
Last updated on: June 13, 2014, 06:57h.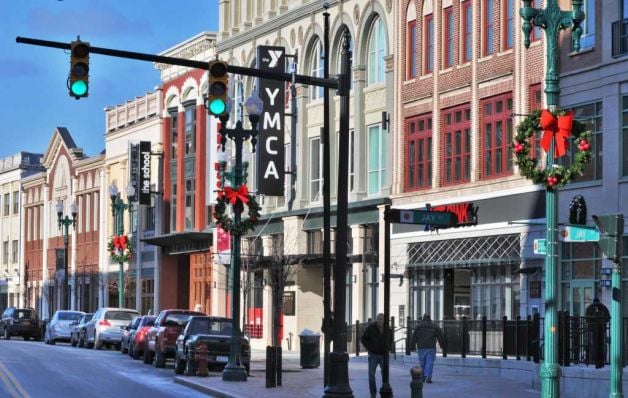 There's still a long way to go before anyone builds a New York casino, and there are plenty of competitors still looking to grab one of four upstate licenses. But one project has earned a major approval that will move it at least one space further down the long path to success.
David Buicko and the Galesi Group earned an endorsement from the Schenectady City Council for their proposed casino as a part of the Mohawk Harbor project. That local governmental approval was necessary for the developer to be considered for a license from the state.
Casino Only Part of Development Plan
The Galesi-backed project wouldn't be just a casino, but an entire redevelopment of a mile-long stretch of land along the Mohawk River. That area was once home to factories belonging to American Locomotive, and would be developed to include residential and retail areas, along with a new harbor.
But there's also a casino as part of the plan. Buicko has partnered with Chicago firm Rush Street Gaming to add a gambling hall to his proposal, and hopes that the overall development package will allow them to earn a casino license.
"We are talking about a $450 million investment in the city of Schenectady," said councilman John Mootooveren. "We need to take the risks in Schenectady at this time in order to move forward."
Proposal Inspires Debate
The 5-2 vote in favor of the casino came after a spirited debate between supporters and opponents, with more than 70 people speaking over the course of over two hours. Several major business leaders came out to urge support for the casino, saying that it would add much-needed economic development to the region and create new jobs.
But opponents said they weren't so sure that those economic benefits would ever materialize. They pointed to the over-saturation of casinos and other gambling options in the area – not to mention the entire northeast – and wondered about the morality of gambling, as well as whether a new casino would create more problem gamblers.
Those arguments were enough to convince councilman Vincent Riggi to vote against the proposal.
"We really don't have the information we need to make a good conscious decision," Riggi said. "I think the people have been shortchanged in that part."
But the majority of the council was swayed by the potential benefits the new development could bring. Councilman Carl Erikson wavered back and forth, he said, but ultimately found that the pros outweighed the cons. Ed Kosiur, Leesa Perazzo and Margaret King also voted in favor of the casino endorsement, while Marion Porterfield cast the second no vote.
Competition Expected for Regional License
The resolution's passage led to loud applause from casino supporters. But there's still a long road ahead before Schenectady can claim that they're the home to a casino resort.
Schenectady – a small city near Albany – is considered to be part of the Capital Region, where at least one (but no more than two) casino licenses are to be awarded. The Mohawk River proposal will be reviewed by state regulators along with other applications, and licenses are likely to be awarded later this year.
While there is likely to be some competition for a license in the region, the Galesi Group may not have to contend with major casino firms. Those companies are most interested in building in the Catskills or Orange County, locations that are closer to New York City and therefore seen as more lucrative.
Similar Guides On This Topic