San Francisco Game Developers Conference Is Serious Business
Posted on: March 27, 2013, 05:44h.
Last updated on: March 26, 2013, 07:45h.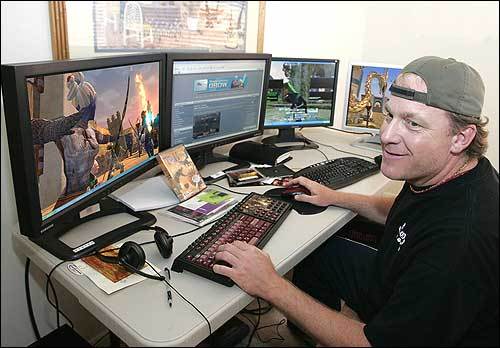 If you've always wanted to be someone who designs those cool, high-tech casino slot games you've played, you better be booking a flight yesterday to this week's Game Developers Conference (GDC)  in San Francisco; but don't go up there looking for work unless your resume is dazzling.  Major recruiters like Bally's Technologies aren't playing around when they look for talent to create their games for customers.
Looking for "World-Class" Talent
Bally's is just one of many companies that will be searching for the best of the best at the conference: the up-and-coming developer talent that can create the next generation of exciting high-tech games for them in the uber-competitive slot machine and mobile app gaming market.
The hard part is being able to keep up with the never-ending demand for newer, better, and more dazzling, according to Gary Kapral, Bally's senior v.p. of operations and human resources.  "The challenges are volume and quality," Kapral said. "We can't get enough from the ads online," he added as to why Bally's is attending the conference, looking for recruits.
Bally's is just one of many companies looking to fill positions like mobile and interactive content developers, programmers, web developers, graphic artists, digital illustrators, motion-graphic artists, 3D animators and mathematicians.  Yes, it pays to be a creative nerd.
For the lucky few who end up landing a job at the conference, it could be a nice payday; recent college grads could pull in $50-60K, while those with five years of experience in the digital gaming field might end up bringing home a paycheck pretty close to six figures.
 Conference is Growing
The now 26-year-old conference has blossomed from an informal gathering of developers over a weekend to a week-long event featuring more than 22,500 gaming industry insiders and attendees. It's become the primary forum for programmers, artists, producers, game designers, audio pros, and everyone else involved in the creation and development of interactive high-tech gaming to meet, brainstorm and mingle.  UBM Tech Game Network produces the annual event.
GDC also features more than 400 lectures, panels, tutorials and round-table discussions about all things gaming by leading industry experts.  This year's GDC conference also features the 14th Annual Independent Games Festival, where game designers can showcase their original projects to potential publishers, and the 12th Annual Game Developers Choice Awards, a sort of Oscars for the digital games industry via peer recognition.
"I'd like to thank my mom and dad for letting me live in their basement, rent-free, for 14 years," is probably a typical awards acceptance speech, we're guessing.
Most Read