Rise and Fall of Online Poker Showcased in New Documentary: Bet Raise Fold
Posted on: April 13, 2013, 05:25h.
Last updated on: April 13, 2013, 03:33h.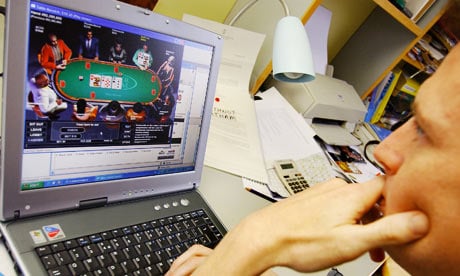 Bet Raise Fold: The Story of Online Poker, is an upcoming documentary film set to chronicle the rise of online poker. While the title may not be overly inspiring, it's actually slightly improved from the originally planned title: Boom! The feature-length production promises to shed both a personal spotlight on some of those who got swept up in the online poker revolution, as well as a general reflection on the events that shaped the industry.
Storyline
The movie primarily follows three diverse characters who got caught up in the poker boom following accountant Chris Moneymaker's famous World Series of Poker win in 2003; a win that inspired millions of players to try their luck (and skill) at the game. His win coincided with an explosion of poker on television, which made world-famous stars of several players, and led to yet further interest in the game. For many, that interest took them online, where playing poker for real money was accessible and convenient.
Danielle Moon-Andersen is one of the featured players in the documentary, a young mother who helped take care of her family through playing online poker. Another is Martin Bradstreet, an Australian devoted to uncovering every nuance and facet of the game he can wrap his mind around, while travelling the world and playing online poker. Lastly is Tony Dunst, a Las Vegas pro and television host, who successfully transplanted his real-world poker talent into a successful online playing career.
Unique Funding Approach
Originally intended to primarily showcase the culture of those who made their livings through playing poker online, the documentary took on additional meaning after the infamous Black Friday, the day online poker was shut down in the U.S, and financial accounts of the sites were frozen, affecting millions of players.
"We're extremely proud of this movie and grateful we have an opportunity to tell the story of online poker the right way," said Jason Rosenkrantz, one of the movie's writers and producers, and a professional poker player himself.
Bet Raise Fold was funded entirely through the poker winnings of several professional players. The movie is set to be released in June 2013, and will be sold directly through the movie's official website for $9.99. A special edition with bonus extras will sell for $12.99.