Rio Rumor Mill: Las Vegas Casino Could Be Demolished, Possible Future Site of MLB Ballpark
Posted on: October 8, 2018, 01:00h.
Last updated on: October 11, 2018, 01:38h.
The Rio All-Suite Hotel and Casino rumor mill is once again churning, and the latest gossip is that the off-Strip property is headed for demolition to make way for a Major League Baseball (MLB) ballpark.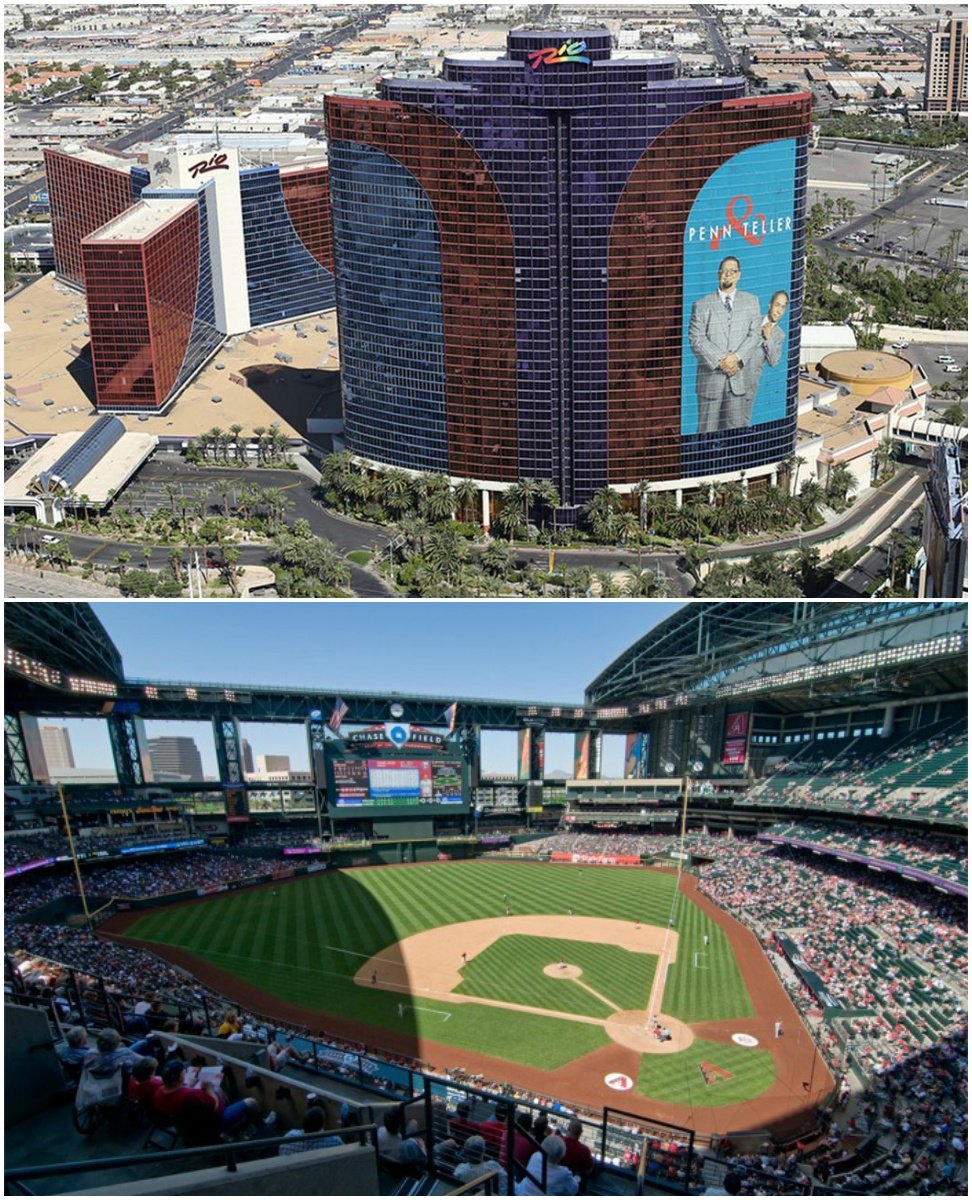 The latest comes with Vital Vegas, which comes from ear-to-the-ground blogger Scott Roeben. In August, the media site relayed rumors that Caesars Entertainment was actively shopping the casino resort.
This week, Roeben upped the ante "with another juicy tidbit: As we've shared, could very well be a land play. New rumor suggests Rio could be demolished, site to be developed as (wait for it) Major League Baseball ballpark."
Las Vegas welcomed its first major professional sports franchise by way of the NHL Golden Knights for the 2017-18 hockey season. The NFL Oakland Raiders are slated to kick off in Sin City in the fall of 2020.
With two of the four "big four" pro leagues in Las Vegas, there's been plenty of speculation that the NBA and MLB will join in on the Sin City fun as well.
If You Build It
Station Casinos parent Red Rock Resorts purchased the Palms in 2016 for $312.5 million. The casino resort, which sits just west of the Rio, was originally scheduled to undergo a $350 million renovation. That price has since ballooned to $620 million.
Roeben speculates that the Fertittas, the billionaires who own a majority stake in Station Casinos, might know something the rest of us don't.
"There's been a spike in investor interest in parcels around Rio. The speculation part: If an MLB ballpark plan is in the works, it's an 'Aha' moment for why Stations has invested so much in Palms when it can't possibly recoup the investment—unless they know something we don't," a Vital Vegas tweet read on Monday.
Like the $1.8 billion NFL stadium being built just west of I-15 between Hacienda Avenue and Russell Road, an MLB ballpark in Las Vegas would need to be a domed facility due to the Southern Nevada desert heat.
The plot of land the Rio sits would be more than capable of becoming an MLB site. The roughly 100 acres is nearly 40 more than the acreage where the Raiders stadium is being built.
Sports Epicenter
Las Vegas was shunned by the NFL, MLB, NBA, and NHL for decades due to the city's widespread sports betting, but with the federal ban now repealed and some sort of gambling found in nearly every state in America, that attitude is quickly changing.
MGM Resorts CEO Jim Murren, whose company has a 50 percent stake in T-Mobile Arena, hopes to bring the town an NBA team. MGM already owns the WNBA's Las Vegas Aces.
"I would think it would be highly plausible that an NBA team would like to relocate to what's becoming one of the sports capitals of the US," Murren declared in August after MGM reached a partnership deal with the NBA. "I frankly think it will happen. It's a pretty fun place to watch sports."
Similar Guides On This Topic
Latest Casino Stocks:
Retrieving stocks data...
Retrieving stocks data...
Retrieving stocks data...
Retrieving stocks data...
Retrieving stocks data...