Rhode Island Governor's Budget Proposal Includes Revenue from Sports Betting
Posted on: January 21, 2018, 10:00h.
Last updated on: January 20, 2018, 07:14h.
Rhode Island Governor Gina Raimondo faced criticism both from fellow Democrats and Republicans across the aisle after submitting a budget plan that relied on several assumptions, including revenue from legalized sports betting.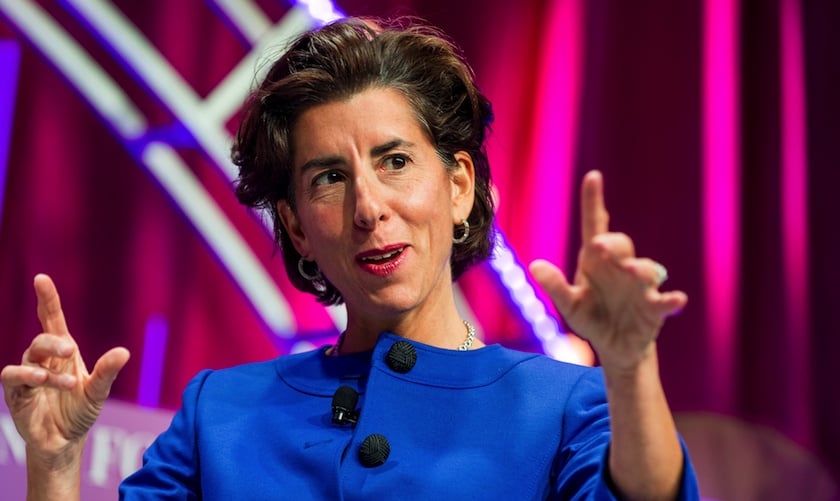 Raimondo shared her $9.4 billion budget for the 2019 fiscal year earlier this week. While sports betting makes up a small portion of the revenue total for the state, the budget does include $23.5 million in revenue from the practice, based on a proposal that would allow such gambling to take place at Twin River Casino.
Budgeted Funds Rely on PASPA Repeal
That raised questions from legislators due to the fact that states are not currently able to regulate sports betting under federal law.
That may well change later this year, as the Supreme Court is considering a case brought by the state of New Jersey that could overturn the Professional and Amateur Sports Protection Act (PASPA), which would open the doors for states to individually determine how sports betting would be handled.
Based on the questions asked during oral arguments in December, many observers believe that the Supreme Court justices are leaning towards an overturn of PASPA. However, that's still far from a sure thing, and that has made lawmakers wary of including any funds from sports betting in the state budget.
"I'm not comfortable that money is booked in the budget requiring law changes without an alternative," said House Speaker Nicholas Mattiello (D-Cranston). "I think they should have included an alternative, if in fact those law changes do not occur."
Sports betting isn't the only revenue source that has garnered scrutiny in Raimondo's budget. The governor also proposed an expansion of Rhode Island's medical marijuana program in order to help offset a $135 million increase in expenditures.
GOP Leaders Say Budget is Irresponsible
With so much uncertainty in those figures, Republicans in the state legislature say the numbers simply don't add up.
"There's desperation that I see in these numbers," said House Minority Leader Patricia Morgan (R-West Warwick). "Somehow all of the sports betting and the marijuana are supposed to come together and balance our budget, on a hope and a prayer. We need to be more responsible at budgeting."
Aides working for the governor were quick to acknowledge that they could not guarantee that sports betting would be legalized, but expressed confidence that the case would likely go their way, making it reasonable to include revenue in the budget from that proposal.
They also pointed out that Connecticut and Massachusetts are likely to have sports betting operations should PASPA be overturned, and that Rhode Island should be prepared to allow it as well to keep its gaming industry competitive with its neighbors.
Under the Rhode Island constitution, voters must approve any new types of gambling before they can be allowed in the state.
However, legislation introduced this week to approve sports betting at the two Twin River casino locations in the state suggested that previous ballot measures would allow betting on professional and college sports, as long as it was limited to those venues.
Latest Casino Stocks:
Retrieving stocks data...
Retrieving stocks data...
Retrieving stocks data...
Retrieving stocks data...
Retrieving stocks data...