Rhode Island Governor Gina Raimondo Investigated Over $1B IGT Deal
Posted on: August 21, 2019, 08:04h.
Last updated on: August 21, 2019, 12:13h.
Rhode Island Governor Gina Raimondo (D) is the subject of a state Ethics Commission investigation for proposing a $1 billion, 20-year gaming extension for IGT, a company that has donated to her election campaigns since 2014.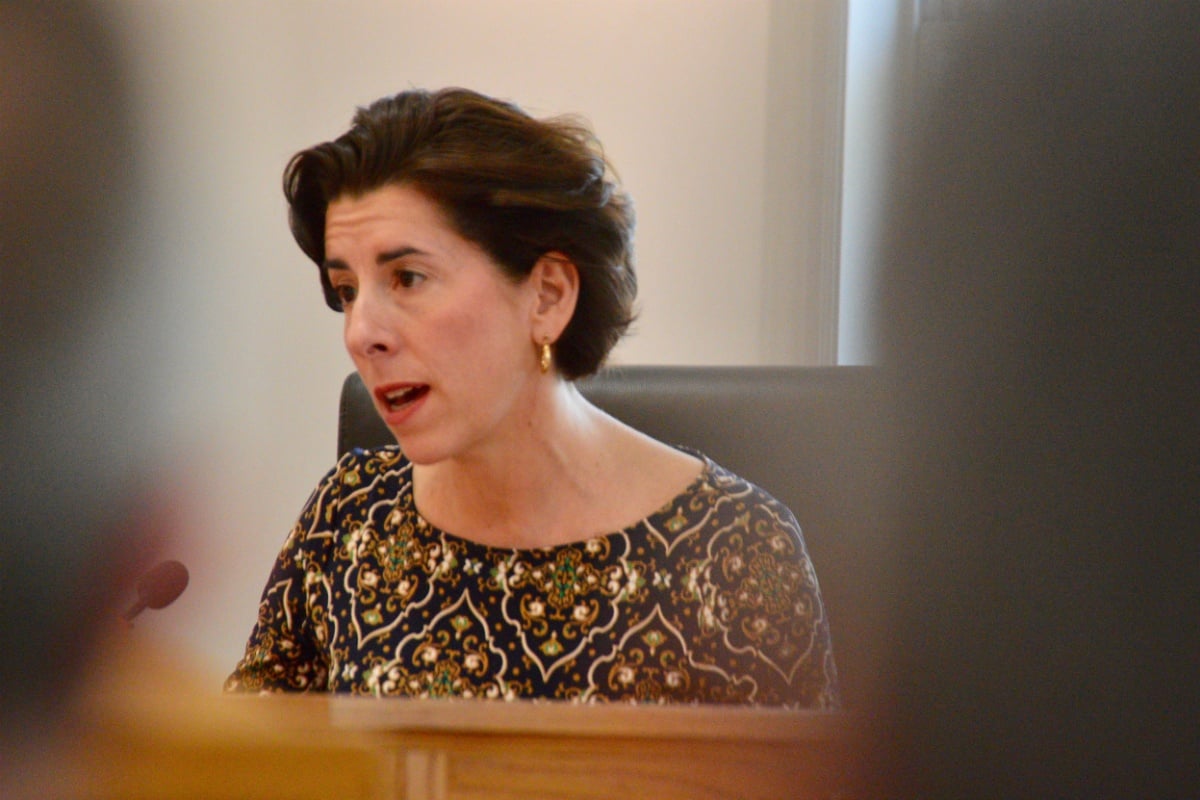 Raimondo's proposal calls for IGT – a gaming manufacturer headquartered in the UK – to receive a 20-year extension to operate the Rhode Island Lottery and control up to 85 percent of the video gaming machines at the state's two commercial casinos. Twin River Worldwide Holdings (TRWH) owns both casinos, and is adamantly against the IGT scheme.
The state's Republican Party filed a complaint with the Ethics Commission in late July. This week, the commission agreed to review the matter.
The Rhode Island GOP is pleased that the Ethics Commission will investigate Governor Gina Raimondo for the special treatment her administration has shown IGT while Raimondo and Donald Sweitzer, a lobbyist for IGT, have been associates in the Democratic Governors Association," the Republican state lawmakers said in a release.
Sweitzer retired in December, but for 20 years served as chairman of IGT Global Solutions. IGT has donated $70,000 to Raimondo campaigns since 2014.
Rhode Island ethics laws prohibit public officials from benefiting themselves or business associates through their positions. The governor's office said Sweitzer was not involved in the IGT negotiation. A lawyer for Raimondo said he's confident this "latest partisan complaint has no merit."
No-Bid Contract
Opponents to the governor's proposal – which requires approval from the Rhode Island General Assembly – say she failed to hold a competitive bidding process for the lucrative contract that will deliver IGT an estimated $1.1 billion in revenue over the 20 years. "The Governor cannot side-step Rhode Island's purchasing law," Twin River executives said.
In exchange for the 20-year extension, IGT would pay the state $25 million, pledge to keep 1,100 employees in the state, commit to invest, or cause a third party to invest, $150 million in unspecified projects, and upgrade technologies for both the lottery and slots as needed.
IGT's current contract is set to expire in 2023. The company has said if a new arrangement isn't reached soon, it would look to move its Rhode Island workers to other markets.
Upping Ante
The governor's IGT plan would additionally allow the gaming manufacturer to increase its slot machine presence on the state's two casino floors from 50 percent to 85 percent. Combined, the Twin River and Tiverton casinos have 5,100 terminals.
Twin River executives say the IGT machines are the worst ones on their floors, and allowing the company to take up more floor space will cost the state millions of dollars in tax revenue.
IGT machines do not stack up competitively. They are under-performing compared to machines from the state's two other VLT vendors," Twin River said in an ad.
"More than 1,800 of their machines are more than a decade old. Their competition, Scientific Games, has made considerably more investment," Twin River concluded.
The casino operator recently announced 30 layoffs at its namesake Twin River casino in Lincoln. The company blamed new competition from Encore Boston Harbor.