Review-Journal Rebels Against New Owner, Sheldon Adelson
Posted on: December 21, 2015, 02:47h.
Last updated on: December 21, 2015, 02:47h.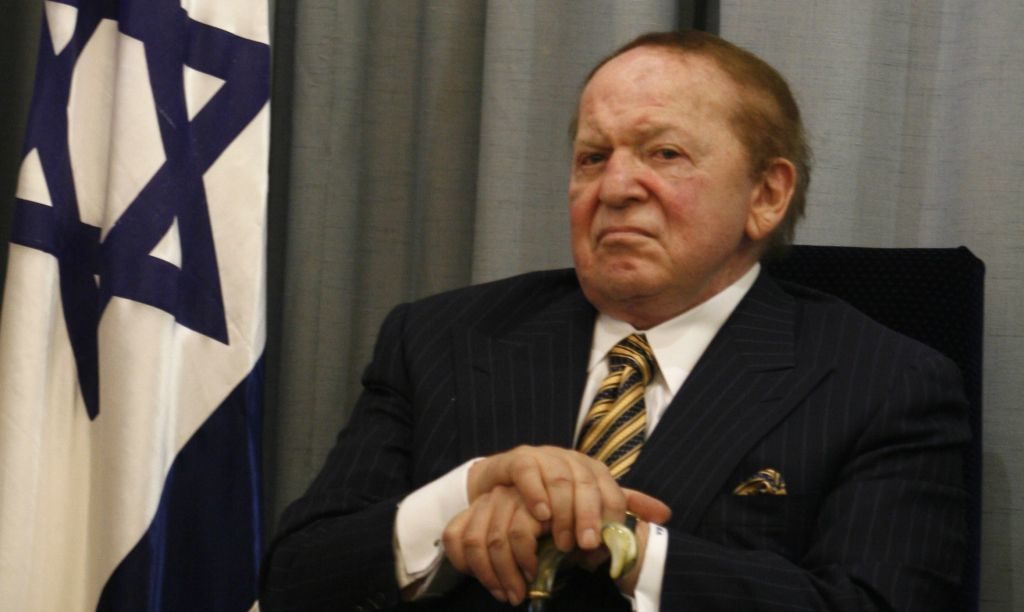 The folks at the Las Vegas Review-Journal have sent out a clear message that they will not lie down and roll over for their new boss, Sheldon Adelson. In fact, it seems they're spoiling for a fight.
Since Adelson was revealed as LVRJ's mysterious owner following an investigation by the newspapers' own journalists last week, it has since published three articles that reflect negatively on their new boss.
The most damning of these articles reports that in the weeks before Adelson purchased the paper, top brass demanded, without explanation, that journalists monitor three local judges.
One of these was Elizabeth Gonzalez, who is presiding over a high-profile wrongful termination suit brought against Adelson's LVS by the company's former Macau chief-exec, Steve Jacobs.
Despite protests from LVRJ editor Michael Henge that he simply didn't have the time or resources to perform the task, he was told to "drop everything."
"We've simply been told we must do it, and it must start on Tuesday," came the orders.
Intrigue
More sinister yet was the fact that not a single word of the 15,000 written by reporters on the three judges was published by the LVRJ; however, an article criticizing judge Gonzalez did turn up in a small Connecticut-based newspaper, the New Britain Herald.
LVRJ reporters found that the New Britain Herald is operated by Central Connecticut Communications, a company owned by one Michael Schroeder, who is the manager of News + Media Capital Group, the company incorporated for the acquisition of LVRJ by Adelson.
"I still think it was a waste of time, but now I wonder what really was behind it," said Henge this week.
Rubbing It In
Meanwhile, LVRJ gaming correspondent Howard Stutz opted to write a piece about the recent congressional hearing on the Restoration of America's Act, and how disastrous it had been for that legislation so beloved of Adelson. It was an act of defiance that will not have pleased his new paymaster.
John L Smith, who was once sued by Adelson for libel, challenged the casino mogul to prove the doubters wrong over his suitability to own the newspaper by dropping libel action against Wall Street Journal journalist Kate O'Keefe. Adelson is suing her personally for calling him a ""scrappy, foul-mouthed billionaire from working-class Dorchester."
"The Wrong Person"
"Adelson has every right, and certainly the bankroll, to buy this newspaper," wrote Smith. "In theory, at least, a local ownership group might bring an improved sensitivity to the needs of the community in one of America's most complex company towns.
"But Adelson is precisely the wrong person to own this or any newspaper. His disdain for the working press and its prickly processes is palpable, and easily illustrated by his well-known litigiousness."
"…Adelson can't purchase the credibility of an independent press," he added. "That has to be earned every day on the street by reporters, columnists and editors who must be able to throw elbows without fear or favor, even at the new boss."