Controversial Revel Owner Glenn Straub Sues New Jersey to Exclude Resort From PILOT Program
Posted on: October 26, 2017, 03:00h.
Last updated on: October 26, 2017, 03:33h.
Glenn Straub, the Florida-based real estate developer who doesn't like to play by the rules in New Jersey's Atlantic City, has sued the state on grounds that his shuttered Revel property shouldn't be required to participate in the Payment in Lieu of Taxes (PILOT) program.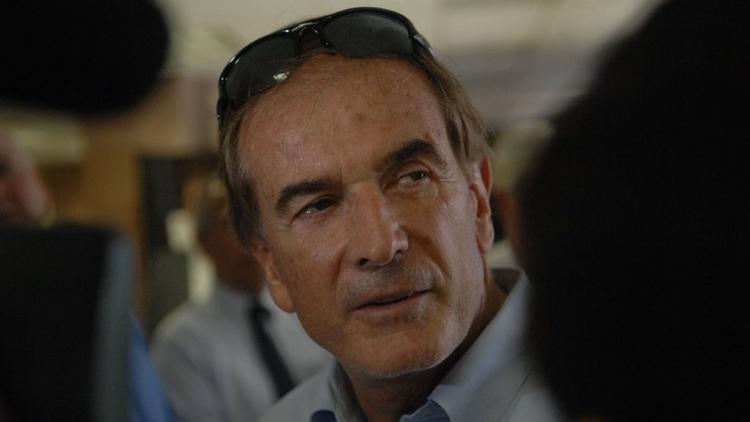 PILOT requires that Atlantic City's casinos collectively pay the city a flat $120 million a year instead of paying fluctuating property taxes based on assessed values. The program was to guarantee local coffers reliable tax revenue, and end the incessant property tax appeals.
But Straub's Revel Casino Hotel, renamed TEN Atlantic City under his ownership, remains closed for business and unlicensed to operate gambling. In a lawsuit filed with the Atlantic County Superior Court earlier this month, Straub's attorneys contend that Revel is being forced to overpay by its inclusion in PILOT, designating the property as a functioning casino and hotel instead of the empty building that it is.
"It's crazy. It's not a casino, because the state says we need a license. They are penalizing us millions and millions of dollars," Straub told the Press of Atlantic City.
Based on the assessed value of Revel, Straub would be on the hook for $5.1 million in local taxes. But because of PILOT, he says he'll pay $8.3 million.
Law Not on His Side
Straub has had a tumultuous relationship with state and local regulators since he became an Atlantic City property owner in April of 2015. He acquired the bankrupt Revel, which cost $2.4 billion to construct, for $82 million.
The PILOT, formally known as the Casino Property Tax Stabilization Act, doesn't seem to lend much legal support to Straub's suit.
The legislation, which became effective in 2016, defines a casino gaming property as "one or more parcels of real property located in Atlantic City, and any adjacent property utilized in connection with such property, upon which there is located a facility licensed to be used for casino gaming in 2014 or thereafter, whether or not in actual operation."
Revel closed in September of 2014 after just over two years in operation.
PILOT Opposed Outside AC
While Straub is challenging the merits of TEN's inclusion in the PILOT program, others, primarily those outside Atlantic City, believe the tax scheme violates the state's constitution. That includes Atlantic County Executive Dennis Levinson (R) who said earlier this year that PILOT works for the casinos at the expense of area residents.
Levinson, whose son Matthew heads the Casino Control Commission, has sued to cancel the PILOT arrangement. Governor Chris Christie originally promised Atlantic County that it would receive 13.5 percent of the PILOT proceeds, but backtracked on that earmark after he felt Levinson's administration didn't do enough to aid Atlantic City.
"My deal with the Atlantic County executive was that he would get 13.5 percent if the county was an active participant in helping to reform Atlantic City. What services has he stepped up and said he's willing to run?" Christie asked.
Facing a countywide tax increase, Levinson and Atlantic County will get its day in court to argue against PILOT next month.