Resorts World Catskills Sold, Malaysian Billionaire and Genting Take Troubled New York Casino Private
Posted on: August 21, 2019, 01:00h.
Last updated on: August 20, 2019, 05:58h.
The nearly bankrupt Resorts World Catskills has been sold to majority owner Lim Kok Thay's family trust, as well as his conglomerate Genting Malaysia Berhad.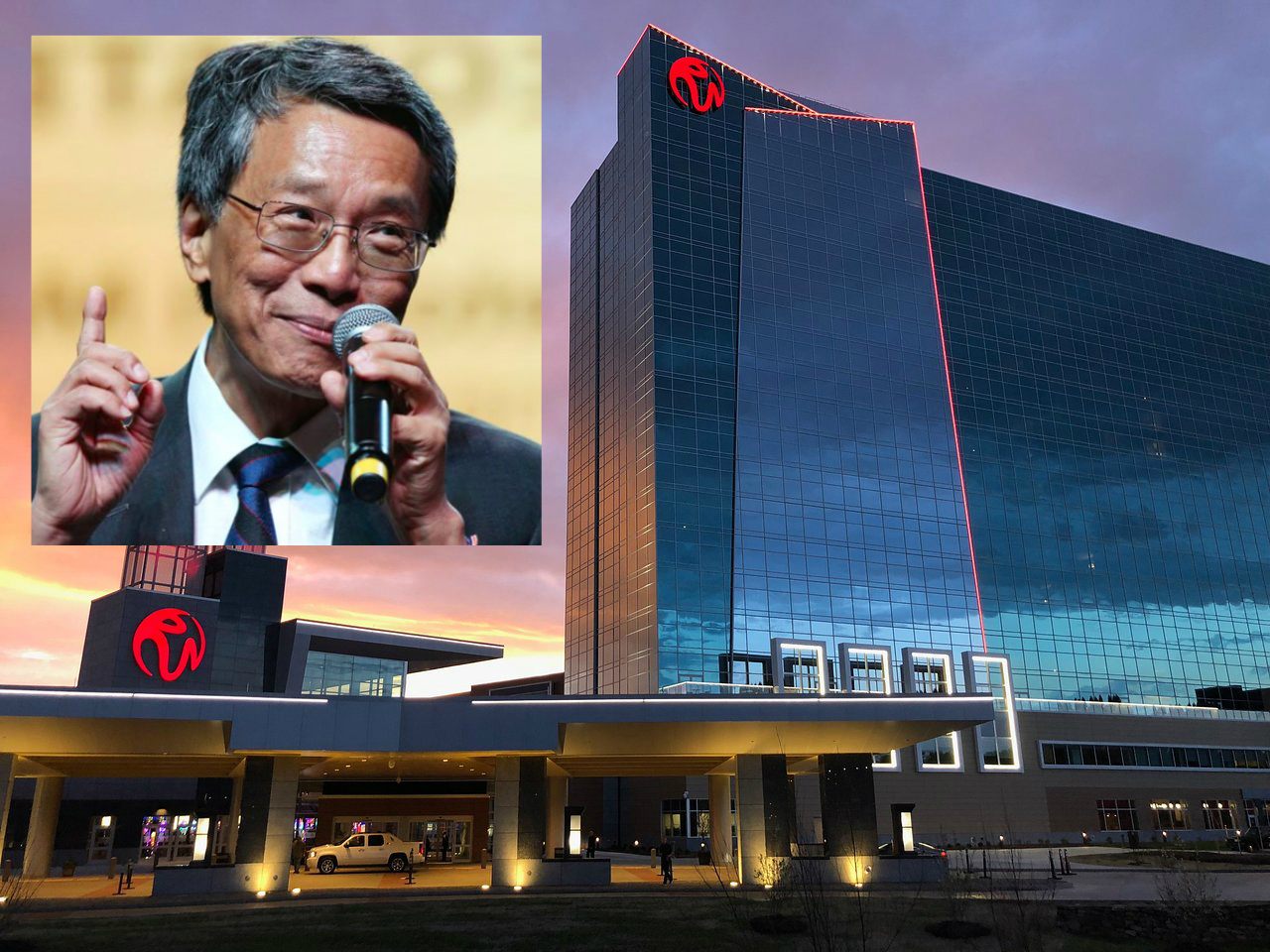 KT Lim, a billionaire worth an estimated $3.6 billion by Forbes, is rescuing the fiscally troubled upstate New York casino resort just a little more than 18 months after the $1 billion property opened its doors. Empire Resorts, the parent company to Resorts World Catskills that owns the nearby Monticello Raceway, has agreed to have its assets be fully acquired for $9.74 in cash per share of common stock.
Under the arrangement, Kien Huat Realty – Thay's family trust – will assume a 51 percent stake in Empire Resorts. Genting will take on a 49 percent position, and Empire Resorts will be de-listed from the NASDAQ.
The purchase price represents a 15 percent premium on the stock's August 16 closing price. Kien Huat owns 86 percent of Empire Resorts' outstanding shares of common stock.
Lim believes the only way to make the casino self-sustaining is to take it private and cut off lenders and remove interest.
Billionaire to the Rescue
Empire Resorts said in its quarterly report that it lost $73.5 million in the first six months of 2019 operating Resorts World Catskills and the raceway. It lost $138.7 million in 2018. The company added that it would struggle to continue paying down debts that are around $400 million, and Chapter 11 bankruptcy protection was being considered.
"We are currently generating operating losses, as the casino revenues have not exceeded the costs related to the casino since its opening in February 2018," Empire Resorts said in its Q2 filing.
Now, Lim is ready to bail out the company. The Malaysian billionaire controls Genting Group, which is a diversified conglomerate that, in addition to casinos and hospitality, has businesses in the energy, life sciences and biotechnology, real estate, and plantation industries.
Kien Huat has been a true partner for Empire Resorts, and we look forward to welcoming Genting Malaysia into our ongoing relationship," said Keith Horn, chair of the Empire Resorts special committee that considered the takeover.
"With Kien Huat and Genting Malaysia, we will be part of an extensive and attractive organization with enhanced scale and global reach. Importantly, Kien Huat has agreed to provide incremental credit support to Empire Resorts, which will enable the Company to meet its debt obligations as we continue to execute on our business strategy," he concluded.
Fiscal Nightmare
All four of the upstate New York commercial casinos authorized in an effort to grow tourism have fallen short of pre-market gaming projections.
In its pitch to the New York State Gaming Commission in 2014, Resorts World Catskills – then operating under the name Montreign Resort Casino – forecast that gross gaming revenue (GGR) would total $301.6 million in 2019, with subsequent taxes at $103.4 million. January through July, GGR stands at $118 million, which is less than 40 percent with only five months remaining.
At its current rate, Resorts World Catskills' GGR haul will come in around $100 million short.
Similar Guides On This Topic
Latest Casino Stocks:
Retrieving stocks data...
Retrieving stocks data...
Retrieving stocks data...
Retrieving stocks data...
Retrieving stocks data...