Report Predicts Online Gambling Expansion in USA
Posted on: February 24, 2015, 01:55h.
Last updated on: February 24, 2015, 01:55h.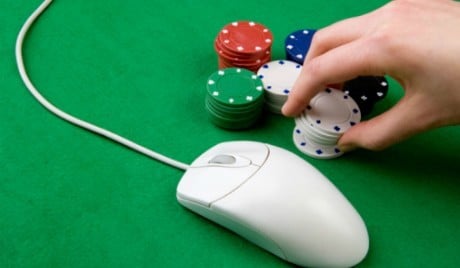 A new report by GamblingCompliance (GC) predicts that more states will consider online gambling in 2015, and that even in the worst case scenarios for the industry, efforts to ban Internet gambling at a federal level will fail.
The report, US Internet Gambling In Focus: 2014 and 2015, took a close look at where the online gambling industry is in the United States and where it may head over the year to come.
GC laid out several possible scenarios for where online gambling legislation might go on the state front, while also pointing out that these predictions were, at best, educated guesses.
"We acknowledge that Interent gambling legislative forecasting is far more art than science," the report stated. "Yet endeavor to forecast we must."
Online Gambling Ban Will Not Pass, GC Predicts
On that front, GC provided three potential scenarios that may play out. The 2015 base-case scenario, that is the one they feel is most likely to reflect reality, would see one state to enact online gambling legislation this year. They predict that this state would most likely be California, Pennsylvania, or the US Virgin Islands (not a state, but a US jurisdiction the report counts for its purposes).
Those who are hoping for faster expansion can look at the bull-case scenario. Under this rosy outlook, two new states would add online gaming this year, with those same usual suspects likely to be the beneficiaries.
However, this projection also accounts for the possibility that one of the "outlier" states that is on the fringe of the online gaming debate, such as Iowa, could instead be among the states that approves Internet betting this year.
Skeptics will likely find the bear-case scenario most likely. This pessimistic view would see no states enacting new online gambling legislation in 2015, something that wouldn't shock many observers. However, the most important projection is that under all of these scenarios, GC projects that a federal online gambling ban will not pass in 2015.
"Federal consideration of Internet gambling tends to occur late in the second year of each two-year session of Congress," the report states. "Thus, our assumption of no legislative movement under any 2015 scenario."
Internet Lotteries Also Likely to Expand
The GC report also projects that Internet lottery sales will expand in 2015. Such sales are already available or authorized in a dozen states, and GC's base-case scenario expects Kentucky to join this club over the next year.
Many other states will at least consider expanding their online gambling options as well: GC expects a handful to explore Internet lottery sales, and that "between eight and 11" states will see online gambling bills in their legislatures this year.
When online gambling expansion does come to pass, it's likely that states will look at the experiences of Nevada, New Jersey and Delaware to structure their own markets. A look at their experiences might make states second-guess "poker-only" models, as casino games appear to be outperforming virtual poker rooms thus far.
The GC report singled out New Jersey to show how casino and poker revenues have been diverging in the online arena there. Since the first online gambling sites opened in New Jersey in December 2013, per capita casino revenues are up 93 percent, showing robust growth. However, the per capita poker win is down 29 percent, with revenues falling after a strong start.
"In 2015, we expect the significant growth disparity between New Jersey Internet casino win and Internet poker win to be a key talking point in states that are weighing whether to legalize Internet poker, only," the report stated.
Similar Guides On This Topic