Record Results For 888 Holdings
Posted on: February 7, 2013, 11:36h.
Last updated on: February 7, 2013, 12:08h.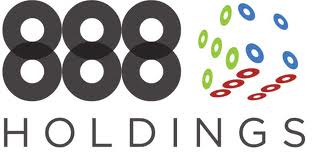 Online gaming giant 888 Holdings has posted record revenues for the fourth-quarter and the year as a whole thanks to an exceedingly high demand for the company's mobile services to its large number of members.
"We are experiencing a significant increase in customer recruitment from mobile platforms and, given our focus and commitment to investment in mobile, see this as just the beginning of an increasing trend," announced 888 Holdings Chief Executive Brian Mattingley.
The final quarter of 2012 saw a seven per cent gain to $97 million when compared to the same quarter the previous year, which in turn resulted in an increase of 13 per cent for the full year, with 888 Holdings reaching the record £376 million in revenues.
The record high revenues can also largely be attributed to 888 Holdings' strong performances and increased foothold in the Spanish and Italian online markets. This is despite the company's requirement to payout €8.7 million last year to settle a "back dated" Spanish tax bill in order to ensure the acquiring of a Spanish eGaming license.
Success of 888 Holdings in the European Market
When speaking about the success of 888 Holdings in the European market, the chief executive stated "our success in Spain and Italy shows that we have the right product and technology led marketing to make significant inroads into new markets, and we will look to repeat that success in other regulating territories".
Looking ahead, Mattingley went on to state that 2013 had started strongly, adding that the company remains confident and secure regarding the future growth of the company as the industry gains more and more customers and interest from around the globe. Share in 888 Holdings in fact recently rose by one per cent already.
In a recent trading update, 888 announced that it could now boast 520,000 active casino and poker customers. This figure has also grown impressively from 478,000 in the fourth-quarter of 2011.
Similar Guides On This Topic