Rapper YG Surrenders to Las Vegas Police Over Cosmopolitan Robbery Charge
Posted on: July 16, 2018, 04:13h.
Last updated on: February 11, 2019, 12:31h.
Twist My Fingaz rapper YG turned himself in to Las Vegas Metro last Thursday, after a warrant was issued for the performer on felony robbery charges related to an incident at the Cosmopolitan Las Vegas in May.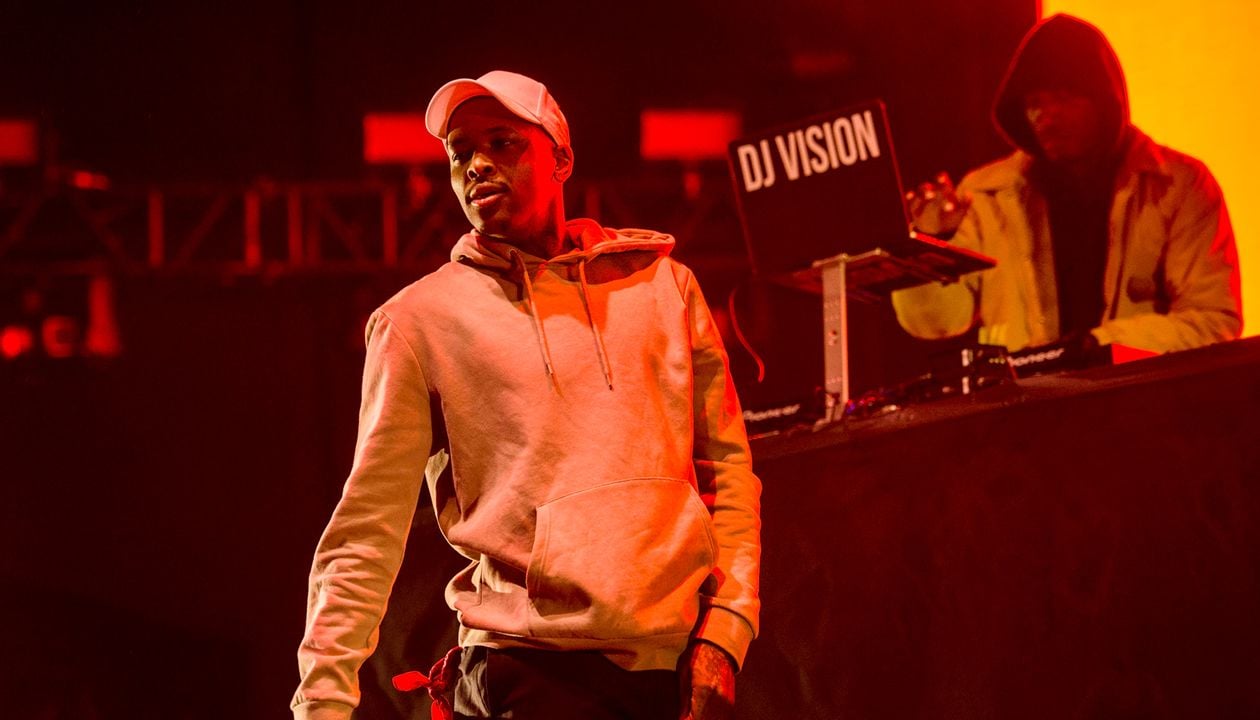 The 29-year-old YG — whose real name is Keenon Daequan Ray Jackson —  is alleged to have ripped a chain from a fan's neck and pocketed it, before allegedly inviting his entourage to beat the man up. The incident occurred at around 4 am PT on May 27, according to police documents seen by the Las Vegas Review-Journal.
The Compton native, a self-proclaimed member of the L.A. street gang known as the Bloods, surrendered to police during an initial court appearance at the Regional Justice Center in Las Vegas, according to a police spokesman. He was booked into the Clark County Detention Center and released on $20,000 bail.
Bad Boys, Bad Boys
Has the Cosmopolitan become a mecca for celebrities behaving badly? Whether it's an allegedly drunk and disorderly OJ Simpson and his entourage smashing glasses, or former NBA star Charles Oakley allegedly cheating at blackjack, it's all been going off at the Cosmo lately.
Police claim Jackson was walking through the casino when a fan approached to ask for a selfie with the star. Jackson's entourage of around 12 people "pushed him away," according to police, prompting the man to claim Jackson was not a "big celebrity anyway."
"Once he made that remark, the group of men turned on him and started following him," according to the arrest report. The victim told police that Jackson then ripped the man's chain off his neck, which was worth between a reported $3,000 and $9,000.
Casino surveillance footage obtained by police shows the rapper walking away from the man with "a shiny object in his hand," according to court documents.
The victim is suing Jackson independently and claims that an assault ensued at YG's instigation, the TMZ website says. The unnamed man is reportedly seeking $250,000 in damages.
Still Brazy After All These Years
Jackson has a 2009 burglary conviction in California, according to court records. In January 2012, shots were fired during the filming of his I'm a Thug music video and the shoot was closed down by cops.
In June 2015, he was shot in the hip during a recording session at the Studio City studio in Los Angeles. Despite his injuries, police described him as "very uncooperative" during the ensuing investigation.
Jackson, as is Bloods' practice, replaces the letter "C" with a "B" in his music and general conversation, as in Still Brazy and I'm from Bompton.
"I didn't make up 'Bompton,'" he admitted during an interview with Vlad TV. "But I'm the first one to come out with a song called 'Bompton' or 'I'm from Bompton,'" he claimed. "We change our C words to B's. It ain't no disrespect," he added.
The rapper will be back in bourt October 8.
Similar Guides On This Topic
Latest Casino Stocks:
Retrieving stocks data...
Retrieving stocks data...
Retrieving stocks data...
Retrieving stocks data...
Retrieving stocks data...