Libertarian GOP Candidate Rand Paul Announces Presidential Bid, Wants Hands-Off Approach to Online Gambling
Posted on: April 7, 2015, 12:39h.
Last updated on: April 7, 2015, 12:44h.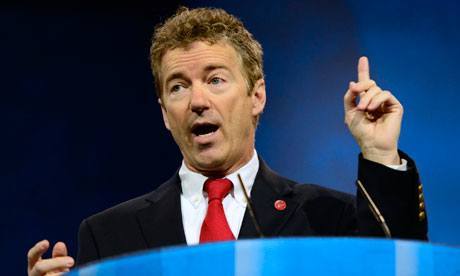 Senator Rand Paul (R-Kentucky) has formally announced that he will seek the Republican nomination for the 2016 presidential race, positioning himself as a libertarian option for GOP voters.
The announcement may be of particular interest to those who enjoy gambling online, as Paul has made it clear that he is against restrictions on Internet gambling at the federal level.
"We've come to take our country back from the special interests that use Washington as their personal piggy bank," Paul said at the Galt House Hotel in Louisville. "The special interests that are more concerned with their personal welfare than the general welfare. The Washington machine that gobbles up our freedoms and invades every nook and cranny of our lives must be stopped."
Second GOP Candidate to Announce Bid
The announcement makes Paul the second major candidate to announce an intention to seek the GOP nomination. First up was Senator Ted Cruz (R-Texas), who announced his bid in late March.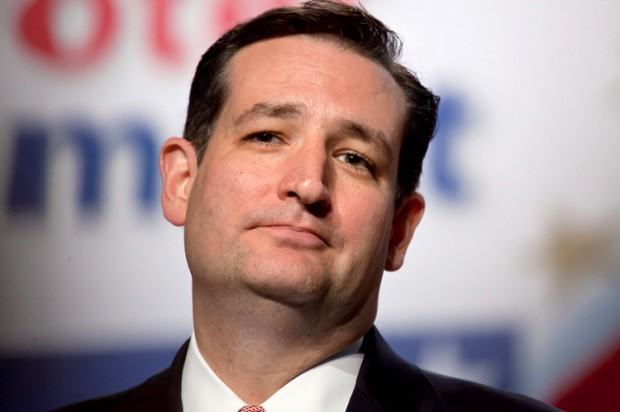 Paul is hoping to build up an early cross-section of support across the party, while Cruz has focused his early efforts on evangelical Christians, so the two may not immediately come into direct conflict with even the earliest primaries and caucuses many months away.
Paul is also hoping to attract young voters, and polling has already suggested that he is seen much more positively by voters under the age of 50.
As a libertarian, it's natural to assume that Paul would be in favor of a hands-off approach when it comes to online gambling. That would be true even if the Senator hadn't spoken about the topic in the past. But as it turns out, Paul has mentioned before that he's in favor of allowing adults to gamble over the Internet if they wish to do so.
"I'm opposed to restrictions on online gambling," Paul told The Alpha Pages during a question-and-answer session. "The government needs to stay out of that business."
Rand & Other Libertarians Oppose Online Gambling Bans
That answer from Rand highlights the division in the Republican Party over online gambling, and in particular, over the Restoration of America's Wire Act (RAWA). The proposed online gambling ban has been pushed by casino titan Sheldon Adelson, a major GOP donor with considerable influence who has found plenty of receptive legislators who were already against (or at least ambivalent about) gambling.
However, more libertarian-minded Republicans have questioned the value of RAWA, saying that it infringes on states' rights to regulate gambling.
At the moment, Paul seems to be running in the middle of the pack among GOP voters, though it is far too early in the campaign to say who will break through to the top tier of contenders by the time the Iowa caucuses roll around.
Last week, a Fox News poll found that Paul was currently attracting nine percent of GOP primary voters, but that was as a part of a very crowded field with 12 names on the ballot; Scott Walker led the way with just 15 percent of the vote, followed by Jeb Bush (12 percent), Ben Carson (11 percent), Cruz (10 percent) and Mike Huckabee (10 percent).
Paul is no stranger to presidential campaigns. His father, Ron Paul, was long one of the leading libertarian voices in government and ran two campaigns for the GOP nomination during his career.
However, while the elder Paul had a fanatically devoted base of supporters, he struggled to garner additional support, and never became a serious threat to win the Republican nomination for president.