Property Tax Plummet for Borgata is Sucker Punch for Atlantic City
Posted on: October 27, 2013, 05:30h.
Last updated on: November 18, 2013, 04:02h.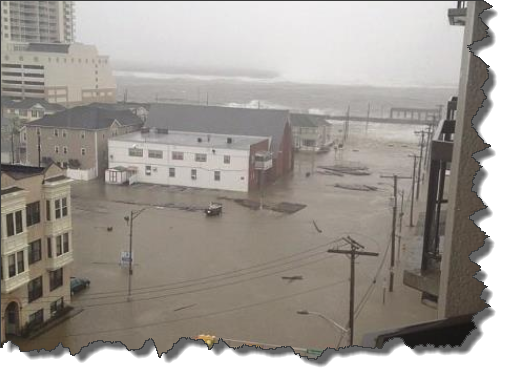 Poor Atlantic City.
It gets battered by hurricanes, has its revenues siphoned off by ever-increasing competition from surrounding states like Pennsylvania and Maryland, and has seen a seven-year continuous drop in gaming revenues from its 12 land casinos overall. Finally, it has Internet casinos ready to launch on November 26th, and things are looking up from the revenue stream standpoint.
But then it gets another smack in the face from the tax man.
Tax Assessment Reversal for Borgata
What turned out to be a huge victory for MGM Resorts International and Boyd Gaming was not so much for the already faltering coffers of Atlantic City; the two gaming behemoths got a 61 percent reduction in property taxes on their jointly owned Borgata Hotel and Casino – which also happens to be one of the less miserable profit disasters in town – and now AC has to return pre-paid tax monies to the two companies.
They can blame it on the Tax Court of New Jersey, which reassessed the top-grossing casino in the Garden State at $870 million, a huge drop from its 2010 assessment of $2.26 billion.  No doubt there was celebratory champagne in the MGM and Boyd Gaming conference rooms over that decision. But Atlantic City leaders had to be putting their fists through some walls, as the last thing they needed was to have to do a huge payback when they are already on financial thin ice and in danger of monetary hypothermia.
"This is a devastating blow to Atlantic City," tax attorney A. Paul Genato told Bloomberg News via email. The financial expert says some $48.8 million is now owed to MGM and Boyd for the tax years of 2009 and 2010.
That's a lot of chips.
Show Me the Money
The bigger question now facing the struggling city is how the heck they are going to make this payback happen.
Asked by Bloomberg about the tax action, AC's director of revenue and taxation Michael Stinson cut to the chase: "We certainly don't have $50 million sitting in the bank."
With that reality staring the beleaguered metropolis in the face, they are doing the same thing you or I would do in this circumstance: at least buying some time, if nothing else, with an anticipated appeal. But wait, there's more misery to come; Borgata's more recent 2011 and 2012 assessments have also been challenged by MGM and Boyd, and while no judgments have been rendered there as yet, this could be the blow that gives Atlantic City a true technical knockout if it goes the way of the previous years' decisions.
If those decisions do go MGM and Boyd's way, at what point is Atlantic City going to be in danger of becoming the next Detroit? MGM and Boyd might need to reassess the possibility that they will win the battle(s), but lose the war, if the whole burg ends up drowning in its own financial offal.
Atlantic City's casino revenues dropped almost 13 percent in September, when compared to the same time period in 2012; all 12 of the city's casinos combined made a fairly meager gambling industry profit of $240.2 million for the month this year.