Professional Las Vegas Sports Bettor James Holzhauer on 'Jeopardy!' Winning Streak
Posted on: April 9, 2019, 02:00h.
Last updated on: November 4, 2020, 06:08h.
Las Vegas professional sports bettor James Holzhauer has a knack for dissecting odds, but he's also well-versed in general trivia and has recently displayed his depth of knowledge on the TV show "Jeopardy!"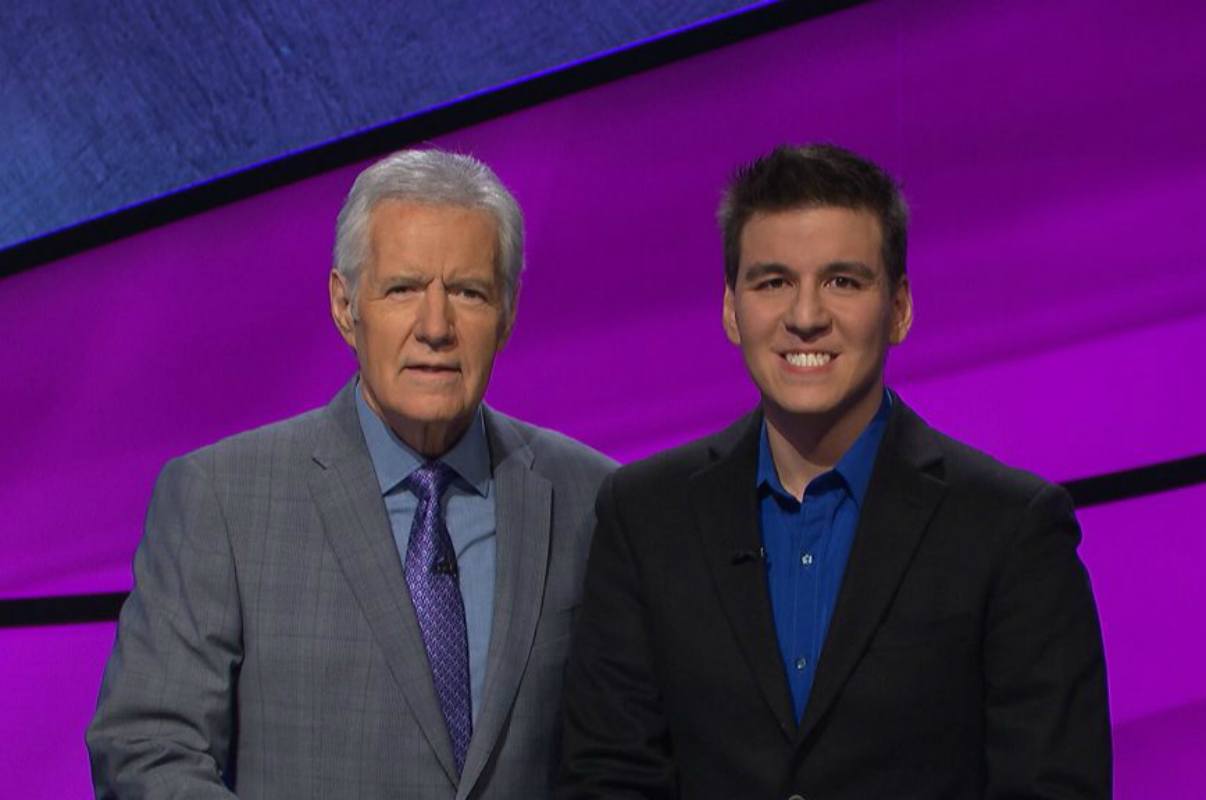 Holzhauer is amid a three-day victory run, and has amassed winnings of $133,451. Dating back to last Friday, the professional sports gambler has out-answered impressive opponents with backgrounds in medicine, computer programming, and law.
"I've dreamed of being on the show since childhood, so it feels great to finally be on that stage," Holzhauer told US Bets. "I feel that I prepared for Jeopardy! as well as I could have, but I also know that one bad bounce is all it takes to lose a great bet."
Holzhauer appears on today's episode of "Jeopardy!" that is syndicated at varying times across the country.
Gambling Trivia
Holzhauer isn't the first pro gambler to have found success on "Jeopardy!" Former professional poker player Alex Jacob won five games in April 2015, and went on to win that year's Tournament of Champions and the grand $250,000 prize.
Host Alex Trebek – who announced last month he's battling stage IV pancreatic cancer, an aggressive disease with a poor prognosis – said at the time that Jacob delivered "the most dominant performance by anyone in any of our tournaments."
Jacob utilized the "Forrest Bounce," a strategy where the player jumps from category to category that keeps opponents on their toes and often searches out the Daily Doubles.
A Yale graduate with degrees in economics and mathematics, Jacob's best live cash result came at the 2006 $10,000 No Limit Hold'em US Championship in Atlantic City where he won $878,500. He also won $655,507 at Foxwoods that same year. Among his other notable cashes is a $282,367 score at the 2007 World Series of Poker's $1,500 No Limit Hold'em event in Las Vegas.
The thing that makes 'Jeopardy!' different than poker is that there's always another poker tournament, but you only get one Tournament of Champions," Jacob said in 2015. The same is true for Holzhauer – there will sporting events to bet on tomorrow, but if he loses today, his "Jeopardy!" career could be over.
Ken Jennings has the longest winning streak on "Jeopardy!" with 74 consecutive wins. He amassed winnings more than $2.52 million. Brad Rutter has won the most money on the gameshow, with his total earnings at over $4.3 million.
Jeopardy! Odds
Casino.org undertook the laborious task of analyzing 33 seasons of "Jeopardy!" (1984-2016) to determine which questions are likeliest to be answered correctly, and which topics are hardest.
The study found that "Jeopardy!" has become progressively harder over the years. Season 8 (1991-1992) was the easiest, with contestants answering four correct questions for every one mistake. That ratio dwindled to 1.5-1 by 2005-2006 (Season 22).
Whether the questions were easier, or the contestants are simply becoming less talented, is a query unsolvable.
In Round 1 in the $100 category – the cheapest on the "Jeopardy!" board, there are 8.6 correct answers for every wrong guess. In Round 2 in the $2,000 value – the most expensive category – there are 0.8 correct answers for each incorrect response.
Somewhat surprisingly, the $1,000 grouping is less correctly answered (0.9-1) than the $1,200 category (1.9-1) and $1,600 questions (1.3-1).