Pro Bettor 'Vegas Dave' Oancea Walks Free But Barred from Nevada Sports Books For Three Years
Posted on: May 21, 2019, 05:47h.
Last updated on: May 21, 2019, 08:05h.
Professional sports bettor "Vegas Dave" Oancea walked out of a Las Vegas courtroom a free man Thursday, having been indicted in April 2017 on 19 felony charges for allegedly using bogus social security numbers to open player accounts at casinos.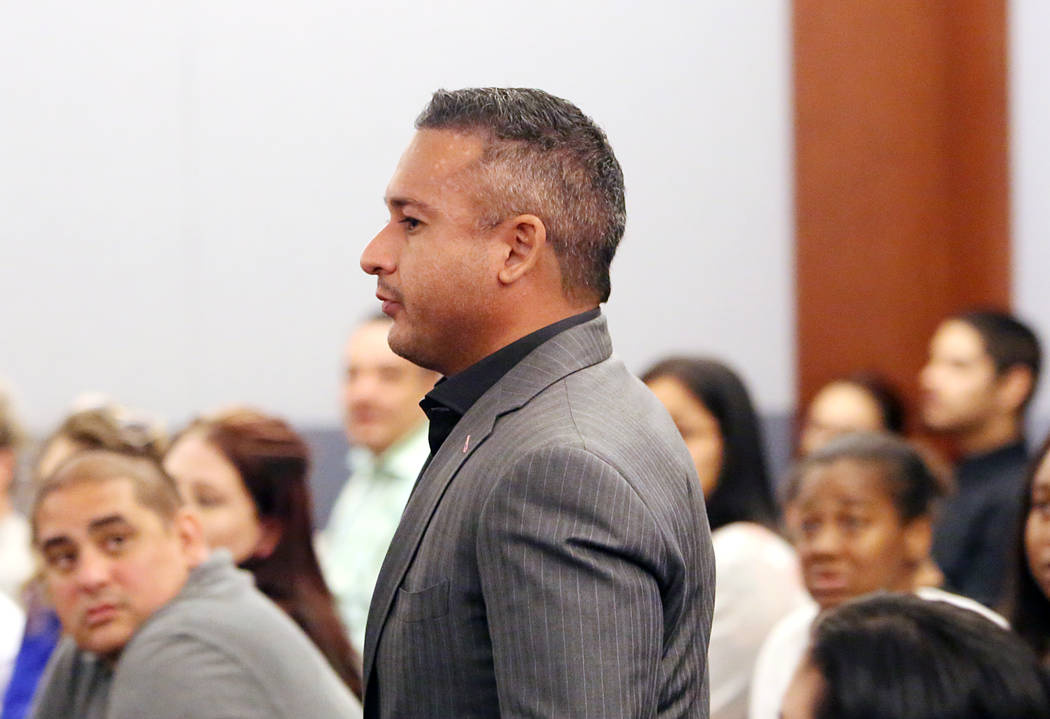 Prosecutors had accused of Oancea of using other people's social security numbers to conceal winnings totaling over $1.2 million from the federal government. With each of the 19 charges carrying sentences of five years, he was looking at a theoretical 95 years in prison.
Instead, US District Judge Jennifer Dorsey ordered Oancea to serve three years of probation, receive problem gambling counselling, and perform 150 hours of community service.
Vegas Dave will doubtless be relieved to avoid prison, but Dorsey's final order — that he must stay out of sports books in Nevada for three years — might seem like a life sentence for a man who describes himself as "one of the elite sports handicappers of this era."
Hotshot Legal Team
Oancea made a name for himself in the sports betting world by backing winners at long odds. His bet on the Kansas City Royals to win the 2015 World Series at 30-1 brought him $2.5 million in winnings and a certain amount of celebrity in gambling circles.
But in an official statement, Oancea described his brush with the legal system as "the biggest gamble of my life." It was also the best thing that had ever happened to him, he said. He told the judge the experience had brought him closer to his parents and "closer to God."
I bet on myself and decided … to stand up for my constitutional rights and to defend my freedom and innocence," he said in an official statement. "Today, I walked out of the federal courtroom a free man with zero felonies and zero prison time."
Oancea bet on himself, and won, but he had some help along the way, in the form of the best defense council money can buy in Nevada.
David Chesnoff and Richard Schonfeld are not just the people celebrities like Paris Hilton and Mike Tyson go to when they get in trouble in Las Vegas, but they've defended some of the biggest names in gambling too – like Phil Ivey and Paul Phua.
Oancea's hotshot attorneys helped negotiate a plea deal that would see their client admit to the lesser crime of causing a violation of record keeping and procedures and agree to a related civil forfeiture of $550,000.
Casino Conspiracy Claim
A tireless self-promoter, Vegas Dave couldn't resist using the moment he walked free as a platform to pimp his new business — the "#1 sports information consultant, as seen on ESPN, Fox Sports, Yahoo Sports, USA Today, Forbes, and Showtime TV" — and even to suggest that the charges against him had been part of a conspiracy by casinos to stop him winning so much.
"It's funny how the Las Vegas casinos work," he said. "When you lose money, they are your best friend, but when you win, they become your worst enemy; even going so far as to threaten your freedom.
"I find it very odd that when I was losing for many years there was no issue with these alleged social security numbers," he added.
Latest Casino Stocks:
Retrieving stocks data...
Retrieving stocks data...
Retrieving stocks data...
Retrieving stocks data...
Retrieving stocks data...