Presidential Inaugural Committee, Funded by Casino Money, Donates $3 Million to Hurricane Relief
Posted on: October 1, 2017, 08:00h.
Last updated on: September 29, 2017, 12:30h.
The Presidential Inaugural Committee is giving $3 million to help support hurricane recovery work in Texas, Florida, and the Caribbean, and few may realize the level of casino involvement in these efforts. The American Red Cross, Salvation Army, and Samaritan's Purse will each receive $1 million.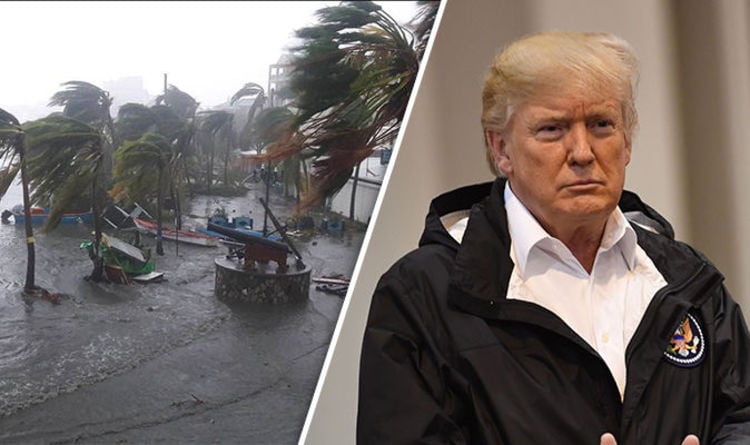 The inaugural committee, formed to help cover expenses associated with the swearing in of President Donald Trump last January, raised a record $107 million from private donors. And a good portion came from Trump friends and business colleagues who have made their fortunes in the gambling industry.
The inaugural committee consisted of a 20-person leadership team, with their main task being to solicit funds for the historic Jan. 20 celebration in Washington, DC. Among the committee's finance vice chairs were Las Vegas Sands billionaire Sheldon Adelson and his wife Miriam, casino tycoons Steve Wynn, Frank Fertitta, and Phil Ruffin, and Gail Icahn, wife of Carl Icahn who had just recently closed Trump's final casino resort in Atlantic City.
Adelson led the way in terms of donations, sending $5 million to the inauguration committee. Wynn covered the $729,000 Make America Great Again! Welcome Celebration, which featured musical performances. Ruffin wrote a check for $1,025,000, while Fertitta sent in $707,000.
According to political contributions watchdog OpenSecrets.org, the casino and gambling industry gave a total of $7,757,000 to the inauguration committee. That's more than the internet, commercial banks, and electronic manufacturing industries gave combined.
Wynn remains the finance chair of the Republican National Committee, where he's tasked with making sure GOP candidates are well-funded heading into the 2018 midterms.
Inevitable Controversy
Anything the 45th US president does is rarely free of controversy, and that extends to his inauguration committee's donating $3 million toward hurricane relief. The committee recently came under scrutiny for not donating sooner, particularly after media reports revealed the committee had been sitting on tens of millions of dollars in unspent donations left over from the January festivities.
"The president has encouraged us to utilize portions of the surplus funds from the inauguration to aid in the disaster relief efforts," Presidential Inaugural Committee Chairman Thomas Barrack said in a statement. "The committee will continue to curate worthwhile causes and make further contributions that serve America's agenda and will conclude in accordance with its charter in the next few months."
The $107 million raised was more than double former President Barack Obama's inauguration haul in 2009, which totaled $53 million.
Wall Street Bigwigs
Securities and investment industries were responsible for the lion's share of Trump's inauguration endowment with more than $14.7 million in donations. Real estate was next with almost $10 million.
The donor data also shows that Trump runs with an elite crowd. The $107 million was raised through just 1,520 donations, meaning the average donation was a staggering $70,394. More than 250 donors gave at least $100,000.
By comparison, Obama's 2009 then-record take of $53 million was compiled through 20,901 contributors. That equates to an average donation of $2,535.
Similar Guides On This Topic
Latest Casino Stocks:
Retrieving stocks data...
Retrieving stocks data...
Retrieving stocks data...
Retrieving stocks data...
Retrieving stocks data...