President Donald Trump Reelection Fundraising Tops $105M in Q2, Casino Billionaires Helping Shorten 2020 Odds
Posted on: July 2, 2019, 11:03h.
Last updated on: July 2, 2019, 01:53h.
Just how popular is President Donald Trump among conservatives? The committees backing the 45th commander-in-chief's 2020 campaign raised $105 million in the second quarter of 2019, which outpaces former President Barack Obama during the same period during No. 44's reelection effort.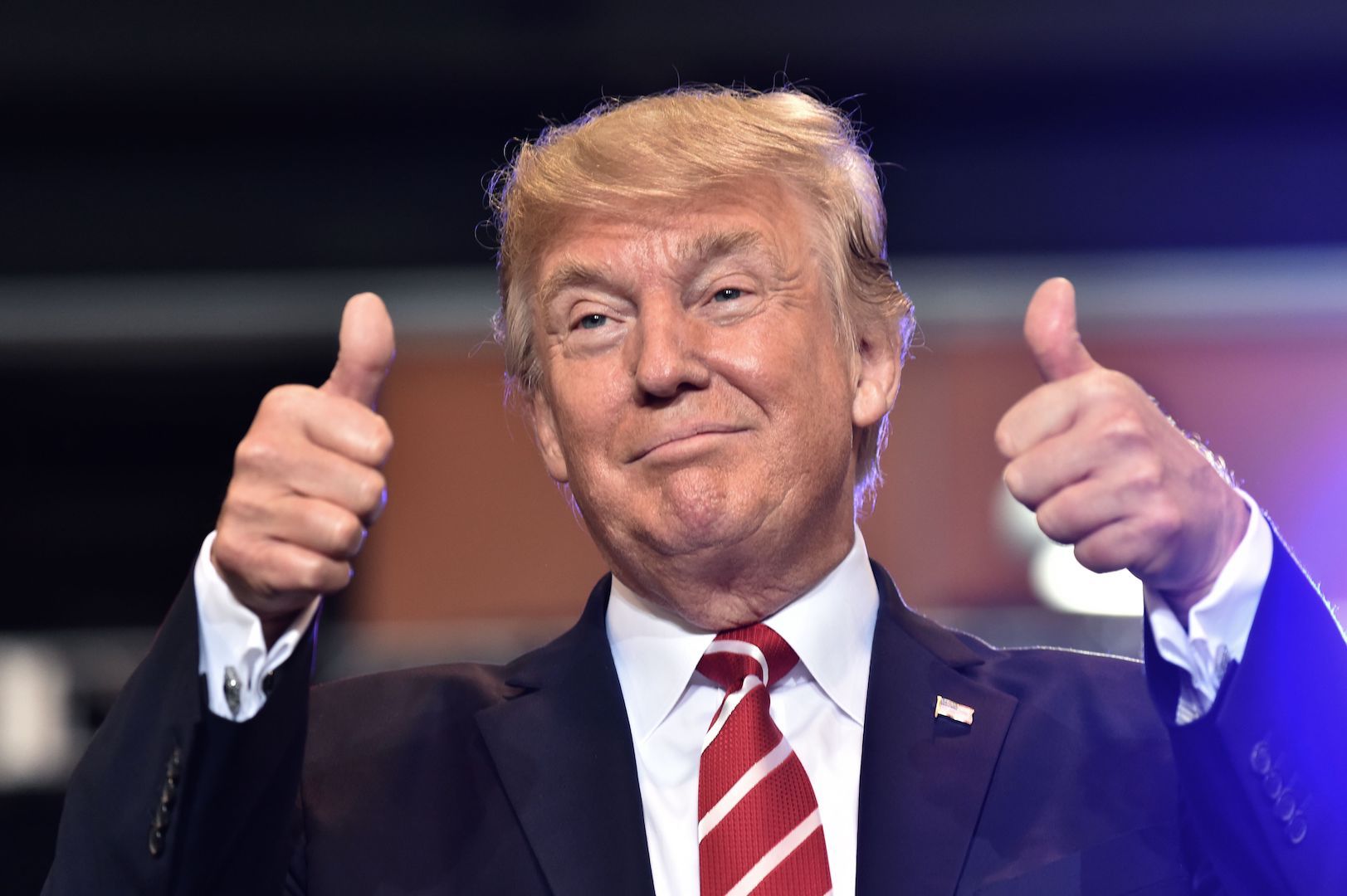 Trump and associated political action committees (PACs) supporting his pursuit to retain occupancy in the White House raised $54 million between April through June, while the Republican National Committee raised $51 million.
The president's campaign manager Brad Parscale says the fundraising is "a testament to the overwhelming support" for Trump. He added via Twitter, "@realDonaldTrump has historic momentum. $105 million raised. $100 million cash on hand!"
During the second quarter of 2011, Obama and the Democratic National Committee raised $85 million.
Committees have until July 15 to officially file their fundraising receipts with the US Federal Elections Committee (FEC). The Associated Press says it's not uncommon for candidates to announce their results early during especially strong fundraising periods.
2020 Odds
Trump's chances of being reelected and continuing to be the leader of the free world are improving at political betting exchange PredictIt. Shares of a Trump 2020 victory are now trading at 43 cents, which us up three cents over the last few days.
Senator Kamal Harris (D-California) is next at 17 cents. Former VP Joe Biden (D) and Sen. Elizabeth Warren (D-Massachusetts) follow at 14 cents. Perennial presidential candidate Sen. Bernie Sanders (D-Vermont) rounds out the top five at a dime.
However, when it comes to which party will win the 2020 presidency, PredictIt bettors see it another way. The market asking, "Which party will win the 2020 US presidential election?" currently has Democratic shares at 55 cents to GOP shares at 46 cents.
That seems to hint that – at least on PredictIt – those willing to put money on the outcome believe the eventual winner of the Democratic ticket will go on to win in November 2020.
Casino Support
Individual donors who contributed to the $105 million haul will be made public later this month. It will almost surely include the names of several high-profile Las Vegas casino billionaires.
Las Vegas Sands tycoon Sheldon Adelson – worth an estimated $36.9 billion by Forbes – has been the largest donor to the Republican Party in each of the last two national elections. Other casino magnates with deep pockets for the GOP include Treasure Island owner Phil Ruffin, Station Casinos owners Lorenzo and Frank Fertitta III, Steve Wynn, and Carl Icahn.
All of the aforementioned billionaires have already contributed to the president's reelection, but the big money began pouring in after Trump formally announced his 2020 campaign last month.
A new casino owner – billionaire Steve Witkoff, who purchased the unfinished Fontainebleau from Icahn in August 2017 for $600 million – donated $355,000 to the Trump Victory Super PAC in March. Ruffin gave $50,000 to the same committee.
Whoever emerges on the Democratic ticket will presumably be well funded, as billionaire Michael Bloomberg has said he's willing to spend up to $500 million to make sure Trump doesn't win another four years.
Similar Guides On This Topic
Latest Casino Stocks:
Retrieving stocks data...
Retrieving stocks data...
Retrieving stocks data...
Retrieving stocks data...
Retrieving stocks data...