PokerStars vs. Atlantic Club Battle Continues in Court
Posted on: June 17, 2013, 05:30h.
Last updated on: June 16, 2013, 09:00h.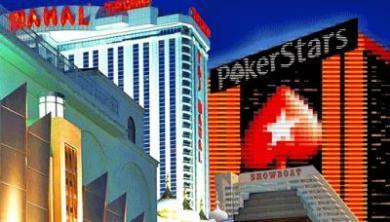 PokerStars may have suffered a tough loss in court last month, but they're not giving up on their Atlantic City casino dreams without a fight. The Rational Group, parent company of PokerStars, has chosen to appeal the ruling that allowed the Atlantic Club Casino Hotel to back out of their purchase agreement, while also keeping the cash already paid to them by the online gaming giant.
Lose/Lose for PokerStars
That ruling ultimately cost PokerStars both their chance to enter the New Jersey gambling market and the $11 million that they had already paid to the Atlantic Club to help keep the casino afloat while state regulators considered the purchase. From PokerStars' perspective, that money was expected to be used as an advance against the $15 million purchase price of the casino.
But PokerStars is now saying that the judge's ruling was in error. In the brief that accompanied the appeal, the Rational Group's attorneys said that Superior Court Judge Raymond Batten improperly considered testimony from witnesses for the Atlantic Club, and ruled based on documents that were not actually entered as evidence in the case. They also say that Judge Batten "misconstrued" the purchase agreement between the two parties.
Trying to Crack Atlantic City Market
For PokerStars, the purchase of the Atlantic Club was seen as an entryway into New Jersey's recently created online gambling market, which is expected to begin offering real money online games to residents in November. Only Atlantic City casino operators will be eligible to run online gaming sites in the state.
However, the purchase was controversial given the company's previous disputes with the U.S. government. While PokerStars was able to settle their civil case with the United States without having to admit any wrongdoing, the American Gaming Association came out against the PokerStars purchase – the first time they had taken such a stance over a casino purchase – saying that PokerStars was a criminal enterprise.
The owners of the Atlantic Club may also have had other reasons to want to get out of the sale. While Atlantic City as a whole has continued to struggle in the wake of Hurricane Sandy, the Atlantic Club has seen tremendous growth. Gambling revenues are up 27 percent year-over-year, and combined with the promise of online gambling coming to the state, it's possible that ownership thought the value of the Atlantic Club was significantly higher than the price PokerStars had agreed to pay. Indeed, the $15 million purchase price would have been by far the lowest amount ever paid for an Atlantic City casino.