PokerStars Takes a Snipe at Bungled Atlantic Club Closure
Posted on: January 4, 2014, 05:30h.
Last updated on: January 1, 2014, 09:12h.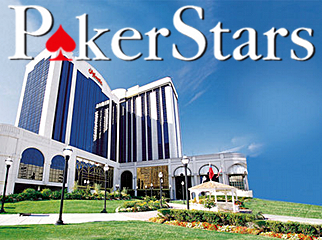 You have to hand it to PokerStars – the most-rejected online poker operator in America these days, labeled in Nevada and New Jersey as a "bad actor" and told to go sit in the corner for a few years – they don't say die easily. And now the company's executives are saying, stand back, America, we're coming for you in 2014, no matter how many slaps in the face we may have gotten from regulators.
You Haven't Heard the Last from Us
At least that's the word from ubiquitous PokerStars  corporate communications chief Eric Hollreiser, who's noted in an end-of-year blog that his company intends to "…have a strong presence and positive economic impact in the American market in 2014, whether that is in New Jersey or another state seeking the benefits of being home to a world-class online gaming company."
Those in-your-face comments are a not-very-subtle commentary on PokerStars' discussions with New York State lawmakers. Since New Jersey regulators told PokerStars to sit on the sidelines for at least the next two years – and Nevada has nixed suitability for the Internet poker giant for at least four more – the company has taken the tac that if you can't beat 'em, just go elsewhere. And with the Empire State's recent approval of major land gaming expansion, it just seemed like a good time to casually mention that adding online poker to that mix could be a very lucrative add-on, particularly given New York City's 8.33 million potential player base from the get-go.
Getting in the Lobby
And by "casually mention," we really mean lobby the bejesus out of legislators. To be fair, that process started long before the Garden State told PokerStars they could not pass suitability checks for the next two years. And even with that suspension, if PokerStars' founder Isai Scheinberg's federal charges get reconfigured in any way, the whole situation could potentially change. The New Jersey Division of Gaming Enforcement has referred to Scheinberg's charges as "unresolved", despite the elder having  reportedly written checks for more than one billions dollars to the Department of Justice to avoid prosecution. Although PokerStars's current leader Mark Scheinberg – who happens to be Scheinberg's son – has said his business has had no dealings with the former kingpin, regulatory investigations allegedly found otherwise, causing them some concern.
Other issues addressed in the blog included PokerStars' parent company, Rational Group, and their efforts to purchase the now-soon-to-be-shut-down Atlantic Club in Atlantic City. A long and drawn out interaction that ultimately ended with the casino going to bankruptcy court, being snapped up by Caesars Entertainment and the Tropicana for the fire sale combined price of $23.4 million last month, might have made some of the closing casino's former owners wonder what they were thinking when they initially pulled away from Rational's deal; the company had originally invested $11 million into the casino, only to see that money go up in smoke when their deal fell through.
Hollreiser couldn't resist noting that the Atlantic Club closure – which will take place mid-January – "simply didn't have to happen"; the shutdown will leave some 650 union employees jobless, and with only a one-time $1,500 severance approved by the courts. Apparently the rest of the property's 1,800 employees are on their own once the casino closes its doors for good; a reality that could have been forestalled, according to Hollreiser, were it not for the "vulture-like management practices" of the casino's now ex-owners, who didn't mind "[gambling] with their employees' future."
Talk about getting the last word in.
PokerStars may rise like the phoenix on the U.S. gambling scene yet – stay tuned.