PokerStars Set to Invest $10 Million in Atlantic City Poker Room
Posted on: October 7, 2013, 05:30h.
Last updated on: October 22, 2013, 12:02h.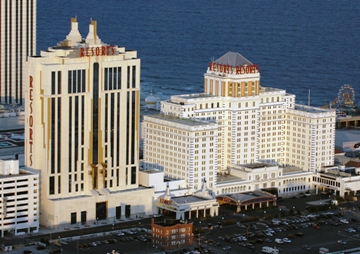 PokerStars may have failed in its bid to purchase an Atlantic City casino, but the online poker operator is still planning to make a big impact on the city. Having already planned to partner with Resorts Casino Hotel to provide online poker and other Internet gambling services in New Jersey, the world's largest online poker room is now planning to build a $10 million poker room at Resorts to compete in the live poker arena as well.
"As soon as the license is in hand, they're ready to start building," said spokesman William J. Pascrell, referring to the license PokerStars will have to be awarded to partner with Resorts on the online gambling site. "It will be the PokerStars poker room at Resorts."
Want to Create Online/On Land Ties
The idea is to create brand synergy between the online poker room and the live poker room, and to use each of the two to help promote the other. The online poker room can be used to draw players to the live room with promotions and satellite tournaments, and players may be able to sign up for the online room at the casino itself.
The move is certainly one that will be popular in Atlantic City. Assuming PokerStars is given a license, about 50 new jobs will immediately be created in order to help set up the online poker room. PokerStars would then plan to build their North American headquarters in New Jersey, which would create anywhere from 150-350 more jobs, depending on whether the company could participate in interstate compacts for online poker.
"PokerStars is committed to investing significant resources to put in a brand new poker room at Resorts Casino Hotel," Pascrell said. "In addition to the poker room, they are committed to driving traffic to Atlantic City through their marketing."
License is Far from a Given
However, unlike for many of the other casino/software provider partnerships in Atlantic City, it's not exactly a given that PokerStars will be approved for a license by the state of New Jersey. Earlier this year, PokerStars' attempt to purchase  the Atlantic Club was aborted, though New Jersey regulators had already raised concerns about the company's legal history before then. PokerStars was one of the primary targets of the U.S. government's 2011 crackdown on online poker. However, the company has since settled that claim, paying $731 million to the Department of Justice, but admitting no guilt in the case.
While PokerStars is investing heavily into a Resorts poker room, that doesn't mean they've given up on their attempts to buy a casino of their own. According to Pascrell, PokerStars remains interested in the possibility of purchasing another Atlantic City casino, though they are not in any specific negotiations with casinos at the moment.
Since Black Friday, PokerStars has not operated a real money online poker room in the United States, where they received a "bad actor" designation for their role in the Black Friday crackdown, a designation that will keep them offline in Nevada for at least five more years. PokerStars remains the largest online poker room worldwide by a wide margin, however, and holds government licenses in several European jurisdictions.
PokerStars is just one of many Internet gambling companies that is hoping to partner with an Atlantic City casino to be a part of the New Jersey online gambling marketplace. Real money Internet gambling is expected to go live in New Jersey on November 26, though the launch date could still be delayed if regulators feel more time is needed.
Similar Guides On This Topic