PokerStars' Dire Straits End: Money for Something, No Chips for Free
Posted on: January 23, 2014, 05:30h.
Last updated on: January 22, 2014, 09:57h.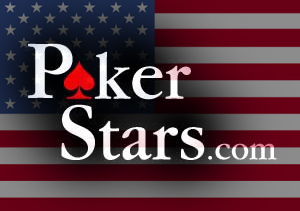 Just when you think you can't possibly become anymore cynical about how justice is meted out in the world, a new boomerang gets tossed that hits you square in the head. Such is the latest in the U.S. Department of Justice's ability to bend, rotate, mutate and essentially rewrite the law when they can potentially squeeze some more money out of it to add to their coffers.
Of course, we would never imply that any backhanded deals are going on, but you can come to your own conclusions on this one.
Justice 2.0
Unnamed sources are rumored to have admitted that the DoJ is suddenly open to a new interpretation of the law, one that essentially lets non-American citizens – and any companies they may be involved with – off the hook with any criminal charges.  Word is the federal justice agency will accept corporate fines – which we're pretty sure won't be chump change – as well as pleas that could kill any pending charges, as long as those companies have no U.S. physical presence whatsoever.
Isn't it just so convenient that this happens to encompass the exact situation that would allow PokerStars – until now saddled with the dreaded "bad actor" designation that has kept the major online site out of the running in both Nevada and New Jersey – to get back into the Internet game in the U.S. poker scene. Things that make you go hmmmmm.
Waiting to Exhale
PokerStars has been most anxious to take advantage of New Jersey's 9 million+ population base (Nevada's base is a much smaller under 3 million); and this could be just the ticket to make that happen. In fact, some news sources are reporting that this will directly impact Isai Scheinberg, Pokerstars founder, with resolution expected this year; a move that would then allow PokerStars to enter the U.S. online poker market at last. Scheinberg's Black Friday 2011 indictment has been a major stumbling block up until now to making that a reality.
With New Jersey's online market up and running since late November 2013 – and with major poker-only sites for Borgata (with partner PartyPoker) and Caesars WSOP-brand already zooming out in front of the competition – no doubt, PokerStars wants to reestablish its brand presence before they are left in the dust. The company also has to keep up with competitor PartyPoker, which just recently broke new marketing ground with a first-time-ever pro sports alliance with both the NHL's New Jersey Devils and the NFL's Philadelphia 76ers. And PokerStars pre-Black Friday brand was so powerful between America's shores, the company could well – and probably will – jump quickly to the front of  the line once more if given a comeback kid's chance at it.
Good thing PokerStars' non-American market has kept the company's pockets lined in gold; a 2012 DoJ settlement with the department cost PokerStars a cool $547 million (paid out over three years) to take over competitor Full Tilt's defaulted accounts and get players on both sides of the world paid up. And that's not even taking into account Stars' $15 million that is now gone with the wind; money put into the now-defunct Atlantic Club as a kind of "good faith" deposit on what the company thought would be  their purchase of that establishment. Plus millions that are going towards potential online partner Resorts Atlantic City, so that once the smoke clears, Stars is ready to roll online as soon as possible in New Jersey.
The Internet poker company has spent so much out-of-pocket, in fact, that some might wonder if it even makes sense to come back to the American market at this point. But PokerStars knows its good behavior post-UIGEA will always stick in American players' minds as a positive credit, and obviously they see a profit potential – even after kicking back, um, we mean paying off "fines" – to the Department of Justice for another shot.
Most Read