Hold-Out Pojoaque Pueblo Tribe Still Fighting New Mexico Despite Losing Compact Battle
Posted on: November 20, 2018, 06:10h.
Last updated on: November 20, 2018, 06:13h.
A go-it-alone tribal operator continues to wage war with the State of New Mexico, despite losing a federal legal battle over a standoff on revenue-share payments.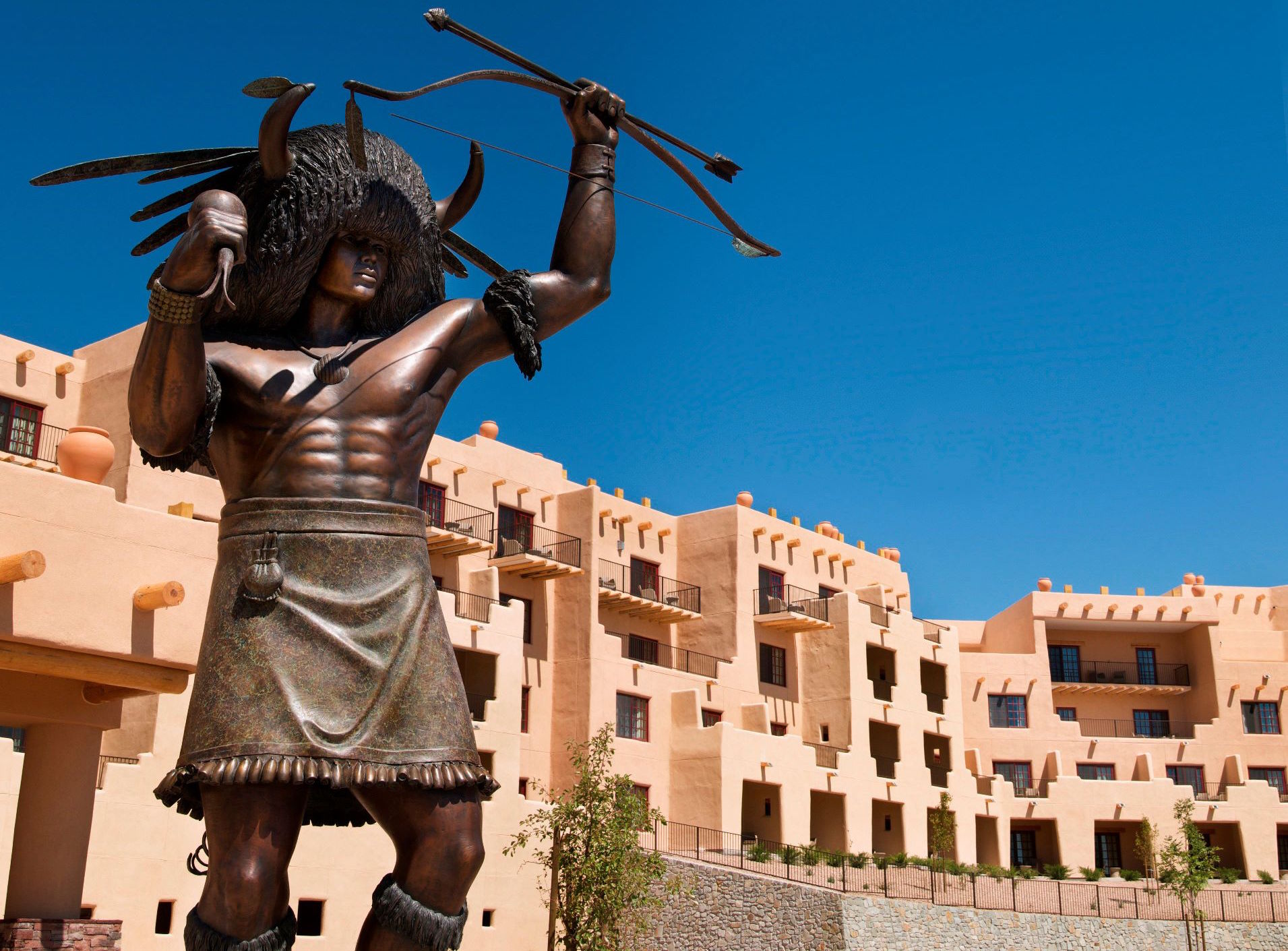 The Pojoaque Pueblo believe that $10.1 million seized by the US Department of Justice in March as "proceeds of illegal gambling" should be redistributed to the tribe for general welfare and economic development. New Mexico begs to differ.
In 2014, the Pojoaque refused to sign a new compact with the state when the legislature insisted on hiking up its share of slots revenue from 8 percent to 9 percent.
While other tribal operators reluctantly agreed to new compacts, the Pojoaque dug in their heels, arguing they had the right to negotiate a new compact with the federal Bureau of Indian Affairs, rather than with the state.
A federal court shot that idea down in 2017, forcing the Pojoaque to sign a deal with New Mexico under the new terms.
$10.1 Million in Dispute
But in 2015, then-U.S. Attorney Damon Martinez agreed to allow the tribe to keep its gambling operations open, pending the resolution of the case. These amounted to the Buffalo Thunder Resort & Casino and the Cities of Gold Casino, plus additional slots machines deployed at gas stations.
This was under the proviso that the tribe keep the money it would have paid to the state in slots revenue-share in an escrow account until the compact dispute was resolved.
But once the Pojoaque signed a new agreement, they refused to pay up, which led to the feds seizing the money. The tribe cites the wording of the 2015 agreement with the US Attorney's Office, which states the funds will be frozen during the compact dispute until "the Pueblo and the State of New Mexico reach an agreement over the disposition of the Trust Funds."
The tribe argues it has sought to reach an agreement over the redistribution of the money through mediation but has been rebuffed.
Bread and Milk
It also argues that in early 2017 the state leaned on slots and electronic games providers to stop leasing machines to the tribe, causing losses of $750,000 a month over the ensuing eight months.
As reported by the Santa Fe New Mexican, six companies that continued to do business with the Pojoaque during the dispute were fined an undisclosed amount by gaming regulators.
In a court filing this week, the tribe claims that during this period it lost its most profitable gaming machines — wide-area progressive slots — causing it to incur losses in net revenue approximating $8.84 million.
"These gaming machines are analogous to milk and bread at a supermarket," said Michael Allegeier, CEO of the tribe's gaming operations, at a recent deposition.
"If supermarket customers go to the supermarket and it has no milk or bread, which are core staple items, customers likely will not buy additional items from the supermarket. Instead, customers will go to other supermarkets where they can find bread and milk."