Phil Ivey v Crockfords Case Gets Underway in London
Posted on: October 3, 2014, 05:30h.
Last updated on: October 3, 2014, 01:04h.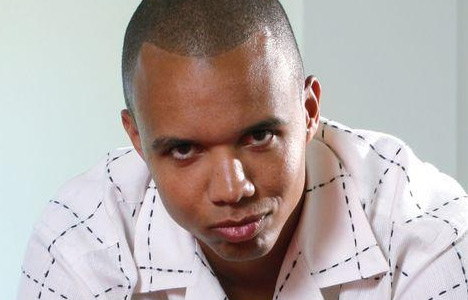 Phil Ivey was in London this week as his multimillion dollar lawsuit against Crockfords Casino swung into action in the High Courts. Ivey is suing the chichi casino for what he says are unlawfully withheld winnings after he and an accomplice, Cheng Yin Sun, went on an extraordinary £7.7 million ($12.3 million) winning streak at a private punto banco table in 2012, using a practice known as edge-sorting.
The casino says that edge-sorting is cheating, while Ivey maintains that his tactics were fair, and that he was using skill.
"Putting it bluntly, he played, he won and they ought to pay up," Richard Spearman, representing Ivey, told the court.
Edge-sorting is a system in which the player is able to determine the value of a card by observing subtle flaws in the pattern on its back, and is thus able to turn the odds in his favor.
Crockfords "Stitched Up"
The court heard that Ivey was given a private room where he played four sessions in August 2012. He was a regular and had arrived by private jet from Barcelona, which had been ordered by the casino because of his status as a VIP high-roller.
But, according to Christopher Pymont QC, representing Crockfords, Ivey "stitched up" (a British phrase meaning "hustled") the casino. He took advantage of Crockford's ignorance, said Pymont, referring to the fact that casino staff were unaware of the known flaw in the playing cards, and his actions were "highly immoral and dishonest".
"The whole point is to stitch up the casino, to fix it, when you know it's in ignorance of what you're doing," he said.
There Is Superstition
Pymont detailed how Ivey created an "air of superstition" by insisting on wearing a lucky hat and demanding a "lucky" pack of cards, which would allow him and his accomplice to practice their edge-sorting technique. Also ostensibly in the name of superstition, the pair asked for the best cards, 7s, 8s, and 9s, to be turned 180 degrees before they were put back into the automatic shuffler, allowing them to get a good view of the imperfect patterns on the backs.
Ivey maintains that he merely exploited the Crockford's failure to take proper security measures. Spearman told the judge that there was a "cat and mouse" dynamic at the club, adding that Crockfords could have halted the winning streak by changing the deck or tightening security, but they didn't.
"He regards this as entirely fair play," said Spearman. "If a casino fouls up from start to finish that's the gamblers good fortune."
Borgata Case
Spearman added that Ivey had used the system at casinos in Australia and Canada. One thing's for sure, Ivey has certainly used the system at the Borgata in Atlantic City where he and Sun won $9.6 million. In a reversal of the Crockfords situation, the Borgata is currently suing Ivey for fraud, in this case surrounding using edge sorting at the baccarat tables there.
Ivey recently overcame his natural antipathy towards interviews and is due to appear in a segment on 60 Minutes Sports on Showtime on October 7, talking about the lawsuits. A preview shows him being asked whether the "cheater" allegations are the most serious threats to his career so far:
"Once you get 'cheater' next to you name, especially in my business, which is the business of gambling, it's really bad," he says.