Phil Ivey Says No Cheating Involved in Massive Punto Banco Win
Posted on: September 18, 2013, 05:30h.
Last updated on: October 22, 2013, 01:14h.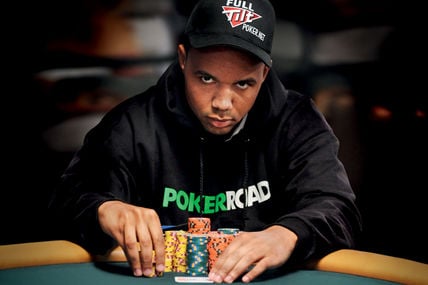 Is it cheating or just giving yourself a slight edge if know how to do things like count cards at blackjack? It all depends who you ask, it seems, and whose money is involved in the matter. World renowned poker pro Phil Ivey says a £7.8 million ($12, 420,72) win that he never got paid for from London's toniest Mayfair club was not cheating, though he admits he used a technique that gave him a slight advantage over the average player, and certainly over the house as well.
Edge Sorting for the Win
But Phil Ivey says his technique is legitimate and called "edge sorting." Apparently, it allows the player to identify cards at punto banco, a sub-genre of baccarat which involves nothing but luck. Usually.
The venerable Mayfair club Crockfords – Britain's oldest casino – sees things a little differently, to no one's surprise.  The club maintains that Ivey "operated a scam" and that he "acted to defeat the essential premise of the game"; and this, they say, is reason enough for them to not pay him his massive win.
So, who has might and right on their side in this battle of the gambling behemoths? It's no small matter; Ivey has now sued Crockfords in Britain's High Court and the case promises to be extremely high-profile, given who's involved and the money at stake.
Ivey, 37 – who's considered one of, if not the, top player in poker today – doesn't deny being what's called an "advantage player," meaning making legal use of advanced math skills to gain a slight edge over the house; and he admitted as much in his recent court submission. Ivey says while playing punto banco at Crockfords in August 2012, he made use of his incredibly discerning eyes by making note of tiny flaws in the cards' deck imprints (the ones that would appear identical to most of us). These flaws are inevitable and miniscule flaws that occur during manufacturing.
Casino's Responsibility?
Ivey says he's not the first to make use of this exceptional skill, and says it therefore lays on any given casino to check their card decks carefully before putting them into use; something Crockfords clearly failed to do. That's his story and he's sticking to it.
Except there's actually a bit more to it. The story becomes a bit "Rainman"ish as we continue to follow its trail. Because it turns out that Ivey actually had an accomplice – well, he calls her an "associate" – who came with him to Crockfords to identify the specific decks of cards with these design flaws. Ivey then (according to his own court claim) made ongoing requests for card deck changes until his "associate" Kelly spotted one with an effectively asymmetrical enough pattern to work this "edge sorting" system on.
It went something like this, Ivey's claim asserts: 'Kelly would ask the dealer to reveal each card in turn by lifting the edge furthest from the dealer so that Kelly could identify whether the card was a seven, eight, or nine – the key cards in punto banco. The first time that Kelly identified a key card, she told the dealer that it was a 'good' card which she wanted the dealer to rotate in the opposite direction to all the other cards and the dealer complied with the request. In this way, the long edges of the key card became distinguishable from those of the other cards."
Seems that after a point, Kelly had managed to manipulate the deck so that the "good" vs. "bad" cards were facing opposite directions. Heck, we're thinking someone in eye-in-the-sky should have seen this trick before and spotted it, no?
Obviously, however, Crockfords didn't do that, and Ivey made use of his ability to recognize key cards with his own bets. And while the casino initially was set to give Ivey his full winnings, so far, it's only returned the £1million stake he bought in with.
A day late and $12 million short, Crockfords' parent company, Genting, now has investigators reviewing security footage and questioning employees who were there that night.
Looks like everyone's balls are in court until further notice.