Pete Rose Gambling Checks To Hit the Auction Block
Posted on: October 11, 2013, 05:30h.
Last updated on: October 22, 2013, 11:54h.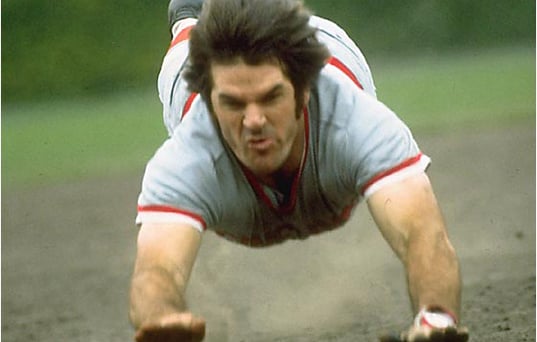 In 1989, former baseball player Pete Rose was placed on Major League Baseball's "permanently ineligible" list after admitting to gambling on professional baseball games – including some on teams he had played on or managed. Now, some of the key pieces of evidence used to force that admission are going up for auction.
Checks Going Up for Bids
Four checks written by Rose – checks that were used to pay go-betweens that placed bets on Rose's behalf – are being auctioned off via Internet by Goldin Auctions, a New Jersey-based auction company. It is the first time any of these checks have been brought to the open bidding marketplace.
"There is no doubt of the historical significance behind these checks," said company president Ken Goldin. "Pete is one of the greatest players of all time and certainly one of the most intriguing."
Of the checks, two come from February 1986 and are made out to cash for $8,000 each. These checks were purportedly cashed by a Gold's Gym manager named Tommy Gioiosa, who was responsible for placing Rose's bets in 1985 and 1986. At least one of the other checks is one for $5,000, and endorsed by Paul Janszen, who took over Gioiosa's role in 1987.
Goldin did not say who co-signed the checks over to the auction company, though he did make it clear that it wasn't Rose himself. Rose hasn't yet commented on the contents of the auction.
Many Iconic Items in Auction
Beyond the checks, plenty of other Rose-related items are going to be part of the online auction, which will close on November 1. Other lots include more than 100 documents signed by Rose, a check from Rose to Hall of Fame pitcher Nolan Ryan, and a copy of Rose's final contract as manager of the Cincinnati Reds.
Items from other baseball personalities will be included as well, including a World Series ring owned by Reggie Jackson, and what could be the biggest draw of the entire auction:  a game-used bat from Lou Gehrig that comes from the late 1930s. Gehrig – one of the most renowned players of all time, who tragically died at the age of 37 from ALS (later commonly referred to as "Lou Gehrig's Disease") –  is considered by many to be one of the key historical figures in baseball, and experts estimate that the bat could draw bids of $300,000 or more.
Pete Rose is widely considered one of the best players of his era. He is the all-time Major League Baseball leader in hits, having collected 4,256 hits in a career that spanned  more than 23 years. During his career, he made 17 All-Star games and won a Most Valuable Player award in 1975. He spent the majority of his career with the Cincinnati Reds (as well as years with the Philadelphia Phillies and a short stint with the Montreal Expos), and managed the Reds over the course of six seasons – during three of which he was also still playing.
After years of denials, Rose admitted that he had bet on baseball while he was the manager of the Reds in a 2004 autobiography titled "My Prison Without Bars." While Rose admitted to placing bets on the Reds, he claimed never to have bet against his own team.
Rose's inclusion on the permanently ineligible list has made him ineligible for induction into the Baseball Hall of Fame, despite the fact that he would certainly be inducted on the merits of his playing career. In 1997, Rose applied for reinstatement to baseball, but that application has never been ruled on by Bud Selig, who has been the commissioner of Major League Baseball since 1992.
Similar Guides On This Topic