Pennsylvania Sports Betting Regulations Take Shape, Mobile Betting Will be Permitted
Posted on: August 16, 2018, 02:30h.
Last updated on: August 16, 2018, 12:48h.
The Pennsylvania Gaming Control Board (PGCB) has signed off on temporary regulations surrounding sports betting in the Keystone State.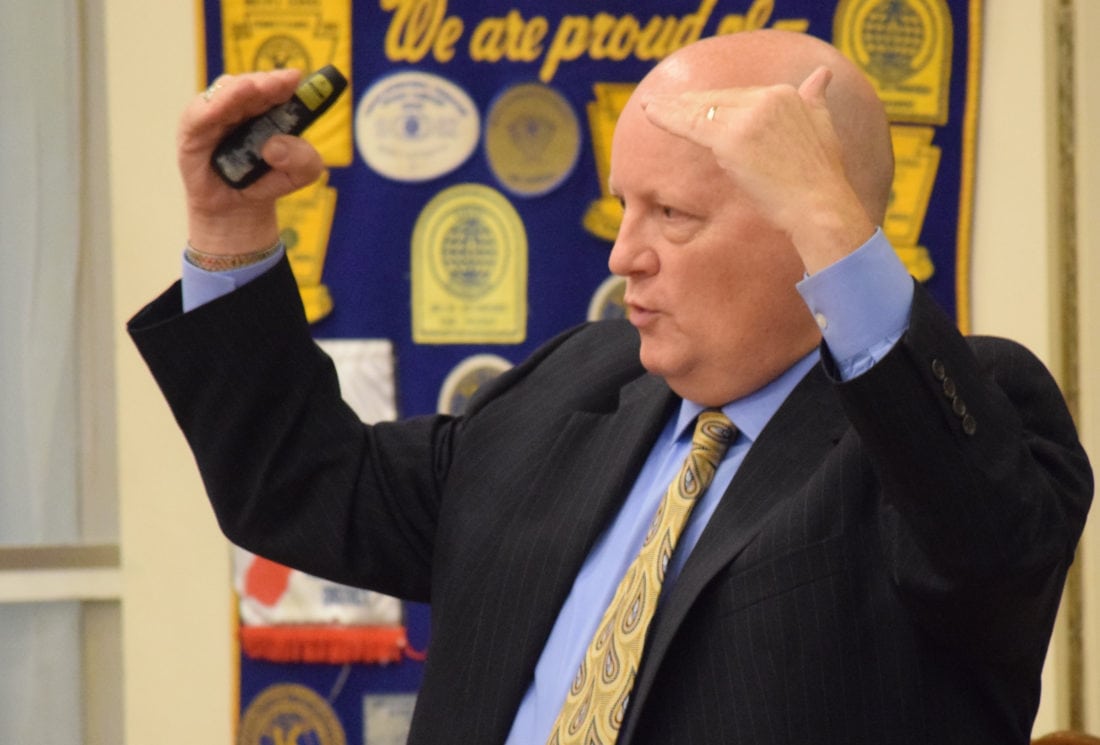 While it's a significant and exciting step forward for those anxious to place their first legal wagers, it will still be weeks – at least – until that can happen. And unfortunately for football fans, lawmakers won't get final regulations in place in time for the kickoff to the NFL season.
The PCGB won't reconvene until its next meeting on September 12. The NFL season kicks off on September 6.
Operators may now apply for licenses to offer sports betting; however, the board has yet to receive a single application.
"I don't know if there is a specific reason no petitions have been submitted as of yet," Doug Harbach of the PCGB told Sports Handle, "but it's our understanding that there is interest from some of the casinos."
The board wrapped up a four-hour session on Wednesday by approving a slew of new regulations addressing many of the technical issues around sports betting.
What Bets Will Be Offered?
The big question for many bettors was whether or not the state would allow for mobile, or internet-based betting.
While New Jersey is allowing mobile betting on a trial basis, other states, such as Mississippi will only allow for bets to be made within the physical confines of a casino.
There will be no such restrictions in Pennsylvania, as applicants will be able to offer both a physical, in-house sportsbook, as well as an internet-based betting platform. Bettors 21 years and older will be allowed to place their wagers from anywhere "within state borders."
The board also cleared up what kinds of bets can be offered, giving the green light to the following types of bets:
Exchange Wagering: Patrons can effectively bet against one another through a third-party provider, rather than betting against the house.
In-game wagering: Players can place bets on an event after it has already started.
Parlays: Bets placed on two or more outcomes, all of which need to win for the bettor to be paid out.
Straight wagers: The opposite of the above – a bet may be placed on a single event only.
Proposition bets: Wagers placed on the specific outcome of an event within the game. For example, betting on how many yards a quarterback will throw for.
Betting will also be allowed on both professional and collegiate sports, as well as motor racing and international events such as FIFA and the Olympics.
Pay to Play
Unfortunately for both operators and bettors, it seems the PCGB isn't budging on what many believe are exorbitant taxes and fees.
In addition to a $10 million licensing fee, which has to be renewed every five years at a cost of $250,000, revenues from sports betting will also be taxed at a total rate of 36 percent.
That's more than quadruple the 8.5 percent tax being collected in New Jersey, and more than five times the fee that's charged in Nevada.
The NFL and government lobbyists have spoken out against the rates in recent months, claiming that it would leave legitimate operators unable to compete with the illegal betting market.