Pennsylvania Slot Machines Win Nearly $2.38B in Latest Fiscal Year, Gov. Wolf Signs VGT Opt-Out Bill
Posted on: July 8, 2019, 02:41h.
Last updated on: July 8, 2019, 03:28h.
Pennsylvania slot machines won almost $2.38 billion in the state's latest fiscal year, which represents a 1.1 percent gross gaming revenue (GGR) increase.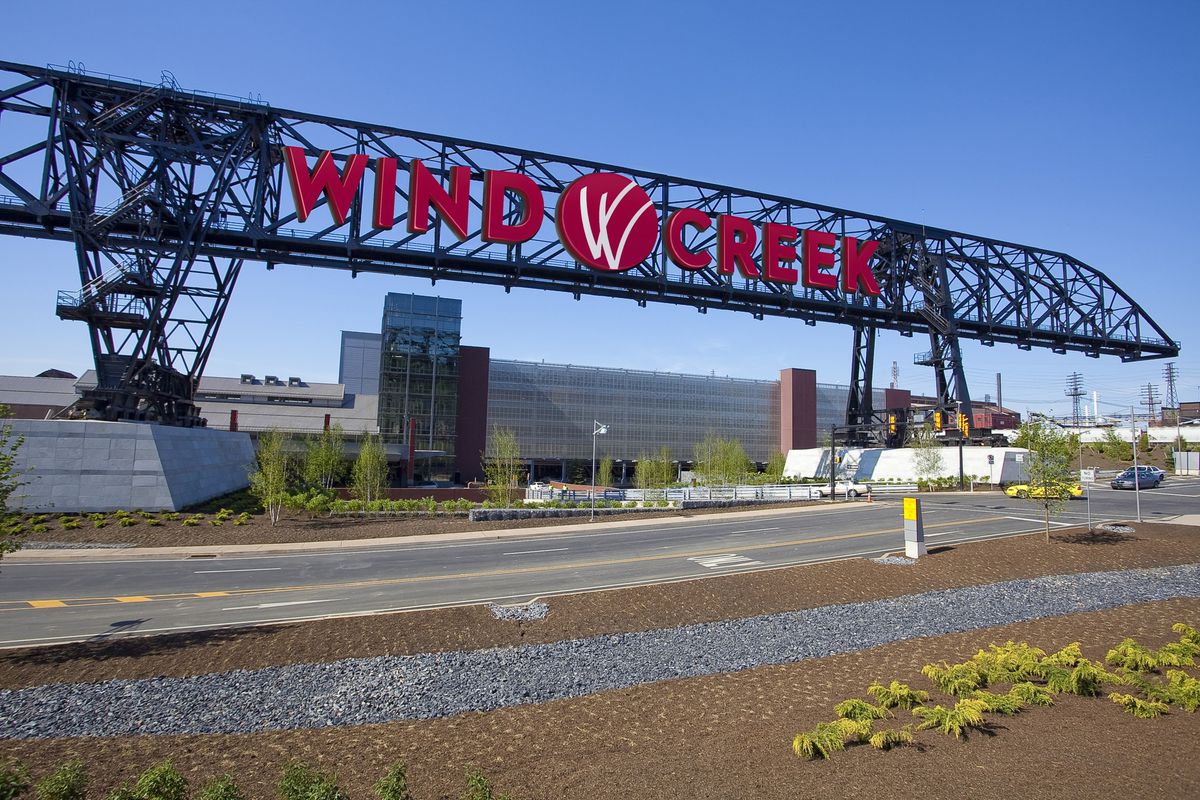 Slot machines at 12 land-based casinos won $26.5 million more in the state's 2018-19 fiscal year, which ended on June 30, than they did in the prior annual period. The Pennsylvania Gaming Control Board (PGCB) reported the data.
Associated tax revenue totaled $1.23 billion. Casinos pay an effective 55 percent tax on their slot machine win. Thirty-four percent goes to the state, four percent a local share assessment, five percent to the Economic Development and Tourism Fund, and 12 percent to the Pennsylvania Race Horse Development Fund.
Parx Casino near Philadelphia was by far the state's largest slot machine winner, with GGR from the terminals totaling $416.8 million. Wind Creek Bethlehem – formerly Sands Bethlehem – was next at more than $295.7 million.
VGT Bill
Pennsylvania passed a massive gambling expansion in the fall of 2017. The legislation signed by Governor Tom Wolf (D) authorized mini-casinos, online gambling, sports betting, daily fantasy sports, airport gaming lounges, and truck stop video gaming terminals (VGT).
The latter has caused much controversy, as counties weren't afforded the option to opt out of allowing the gaming terminals to come to their local communities. The conservative Amish region of Lancaster County fought back.
Led by state Sen. Scott Martin (D-Lancaster), Senate Bill 321 was introduced and passed through the legislature. The bill provides municipalities 60 days from the governor's signature to pass resolutions opting out of the VGT consideration.
We were the only county in the whole commonwealth where all 60 municipalities opted out of having mini-casinos," Martin said recently. "We have a pretty strong feeling towards gaming."
Truck stops must meet certain criteria to qualify for the VGTs. Each fueling plaza must be situated on at least three acres of land, sell an average of 50,000 gallons of diesel fuel each month, be a Pennsylvania Lottery retailer, and have a minimum of 20 commercial parking spaces.
Market Saturation
Pennsylvania's expanding gaming industry has raised concerns regarding the state becoming oversaturated with gambling options.
The PGCB reported in January that 2018 was the state's all-time GGR record, with casinos winning $3.22 billion. That topped the previous high by roughly $22 million.
However, as Casino.org relayed, with inflation, the $3.22 billion number actually represented the state gaming industry's worst performance since table games were introduced in 2010.
With inflation data from the US Bureau of Labor Statistics, the casino market has actually contracted six percent since 2012, the industry's best all-time year with inflation considered.
Penn National, the oldest gaming operator in the Keystone State, opposed the 2017 expansion bill. However, the company aggressively bid on the satellites, CEO Tim Wilmott saying it was investments they had to make in order to protect critical arteries to its Hollywood Casino outside of Harrisburg in Grantville.
Latest Casino Stocks:
Retrieving stocks data...
Retrieving stocks data...
Retrieving stocks data...
Retrieving stocks data...
Retrieving stocks data...