Pennsylvania Lawmaker Proposes Jail Time and Fines for Online Gambling
Posted on: February 14, 2014, 05:30h.
Last updated on: February 12, 2014, 11:57h.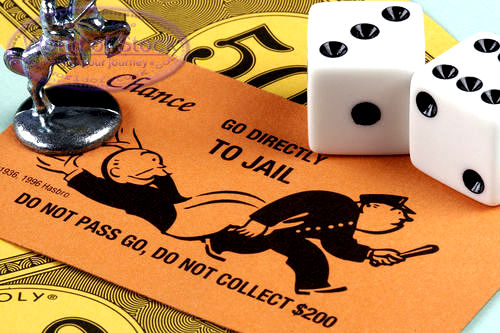 Pennsylvania might be one of the largest states – population-wise – that is seriously considering online gambling, but that doesn't mean everyone there is on board quite yet. And while the Keystone State studies the issue and watches how things work in neighboring New Jersey, one lawmaker not only opposes putting online gambling into practice there, but actually wants to jail anyone who tries to place a bet on the Internet.
Threatening Society, Scavello Says
That's the plan from State Representative Mario Scavello, who believes that online gambling is a threat to families and children. He's also concerned that problem gamblers could access sites and have nobody and no mechanism to stop them from throwing away everything they have right from the comfort of their own living rooms.
"Here again, online gambling is best described as the Wild West," said Scavello. "Online, there's no one around to keep an eye on someone who doesn't know when to stop."
But while opposition to online gambling isn't exactly breaking news, the specifics of Scavello's proposal have definitely drawn attention.
The bill he has put forward would actively punish online gamblers with fines – and potentially even jail time. That would give Pennsylvania some of the nation's harshest punishments for online gambling, rivaling Washington State for that title.
Under Scavello's bill, a first violation would be a summary offense and would carry a fine of up to $300 and up to 90 days in jail. Things get much worse on a second offense: at that point, the crime becomes a misdemeanor, the maximum fine rises to $2,500 and offenders could be jailed for up to a year.
"I believe that if you hit people in their wallets, we can start to crack down on the lawbreakers," Scavello said.
Adelson Backs Bill
Not surprisingly, Scavello's bill was immediately supported by Sheldon Adelson's Coalition to Stop Internet Gambling (CSIG). That group pointed to a recent Quinnipiac poll that found that 62 percent of registered voters in Pennsylvania opposed the regulation and legalization of online gambling in their state.
"We call on the Pennsylvania Legislature to vote in favor of this bill and send a powerful message that online gaming has no place in American society," CSIG said in a statement.
Along with concerns over the ease of access to online gambling sites, Scavello also argued that Internet gaming could siphon money away from Pennsylvania's successful land-based casinos, potentially costing the state revenue and jobs. He also claimed that online gambling could be used for criminal purposes, such as money laundering.
The proposal comes at a time when Pennsylvania is actively seeking ways to expand the state's gaming industry to compete with neighboring states. They've already approved allowing bars and other venues to host gambling machines, and Governor Tom Corbett has said that the state lottery should also offer keno games to Pennsylvania residents. Online gambling has not yet been put into the state budget, but lawmakers have been studying it for future consideration.
Scavello's bill has found some supporters in the state legislature, particularly among fellow Republicans.
"We know that online gambling leads to a lot of exploitation by various dubious characters that are out there," said State Representative David Millard. "Being addicted to gaming is like a cancer in our community."
Latest Casino Stocks:
Retrieving stocks data...
Retrieving stocks data...
Retrieving stocks data...
Retrieving stocks data...
Retrieving stocks data...