Pennsylvania Casinos Receive Reopening Protocols from State Gaming Regulator
Posted on: May 21, 2020, 01:25h.
Last updated on: May 21, 2020, 02:24h.
Pennsylvania casinos have received reopening protocols from the state Gaming Control Board (PGCB) they'll need to implement prior to welcoming gamblers back to their properties.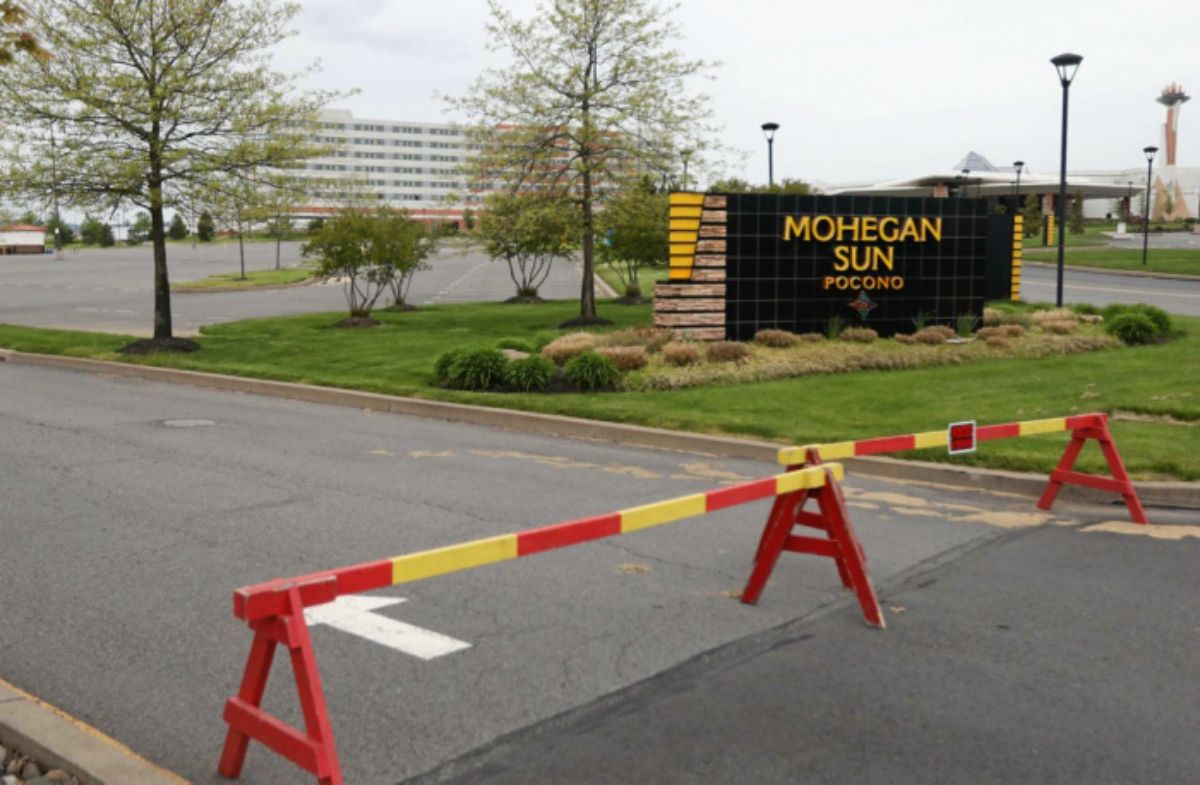 All 12 land-based casinos have been closed since mid-March on Governor Tom Wolf's (D) orders. Casinos won't be allowed to reopen until the state enters the "green phase" of its reopening plan. In the meantime, the state is issuing minimum health safety protocols each gaming floor will need to incorporate.
As conditions throughout the Commonwealth improve and the reopening of casinos is authorized, the PGCB desires to assure that reopenings occur in a manner which promote the safety of casino patrons and employees alike, as well as assure an environment conducive to proper regulatory oversight," said PGCB Executive Director Kevin O'Toole.
All guests will be required to wear a face mask that covers their mouth and nose. Casinos will need to place floor markings in areas lines may form that show where to stand to maintain social distancing of at least six feet. Plexiglass will separate dealers and players at table games, and certain slot machines will be disabled to keep gamblers apart.
Safety Protocols
Pennsylvania casinos have a laundry list of health safety measures they must abide by. In its 10-page reopening document, the PGCB requires that casinos have sanitizing wipes at slot machines for gamblers to wipe down the terminal before playing.
Poker rooms will remain closed, and cashiers and sportsbook attendants will be required to wear gloves.
Casino staff stationed at entrance points "shall receive training in recognizing possible signs of persons who may be ill, and shall be instructed to routinely ask such persons if they have had a fever, had contact with anyone with the COVID-19 virus within the past 14 days, and whether they are feeling ill."
Hand sanitization stations will be placed throughout the casino floor, and each property is required to increase its cleaning schedules. PGCB spokesperson Doug Harbach said each casino will decide whether smoking will be permitted in designated gaming areas.
Gaming Suffering
The 12 brick-and-mortar Pennsylvania casinos won nearly $278 million in April 2019 on slots and table games. That number was $0 last month, as they remain closed. Internet gambling helped offset a bit of the losses, online casinos pulling in $43,067,880 from slots, table games, and poker.
Though sporting events were on hiatus in April, Pennsylvania sportsbooks reported handle of $46 million – all via mobile wagering. The majority of the action was on overseas events, including table tennis, soccer, and darts. Oddsmakers kept $2.88 million of the money bet.
The COVID-19 pandemic has dealt the casino industry an unexpected and unprecedented blow over the last few months. The Board is committed to assisting each of Pennsylvania's licensed casino operators and facilities to reopen in a safe and efficient manner," a PGCB note said."
"We fully anticipate that we will work together to rebuild this industry to again be a leading economic engine for Pennsylvania and to restore the first-rate entertainment facilities each of our Licensees have developed," the state gaming regulator concluded.
Similar Guides On This Topic
Latest Casino Stocks:
Retrieving stocks data...
Retrieving stocks data...
Retrieving stocks data...
Retrieving stocks data...
Retrieving stocks data...