Billionaire Pansy Ho Says Macau Government Unlikely to Target US Casino Operators Amid Ongoing Trade Tensions
Posted on: July 16, 2019, 01:31h.
Last updated on: July 16, 2019, 01:31h.
Pansy Ho, the eldest daughter of Macau "King of Gambling" Stanley Ho, doesn't believe the enclave government will target US-based casino operators during the Special Administrative Region's (SAR) upcoming licensing renewal process.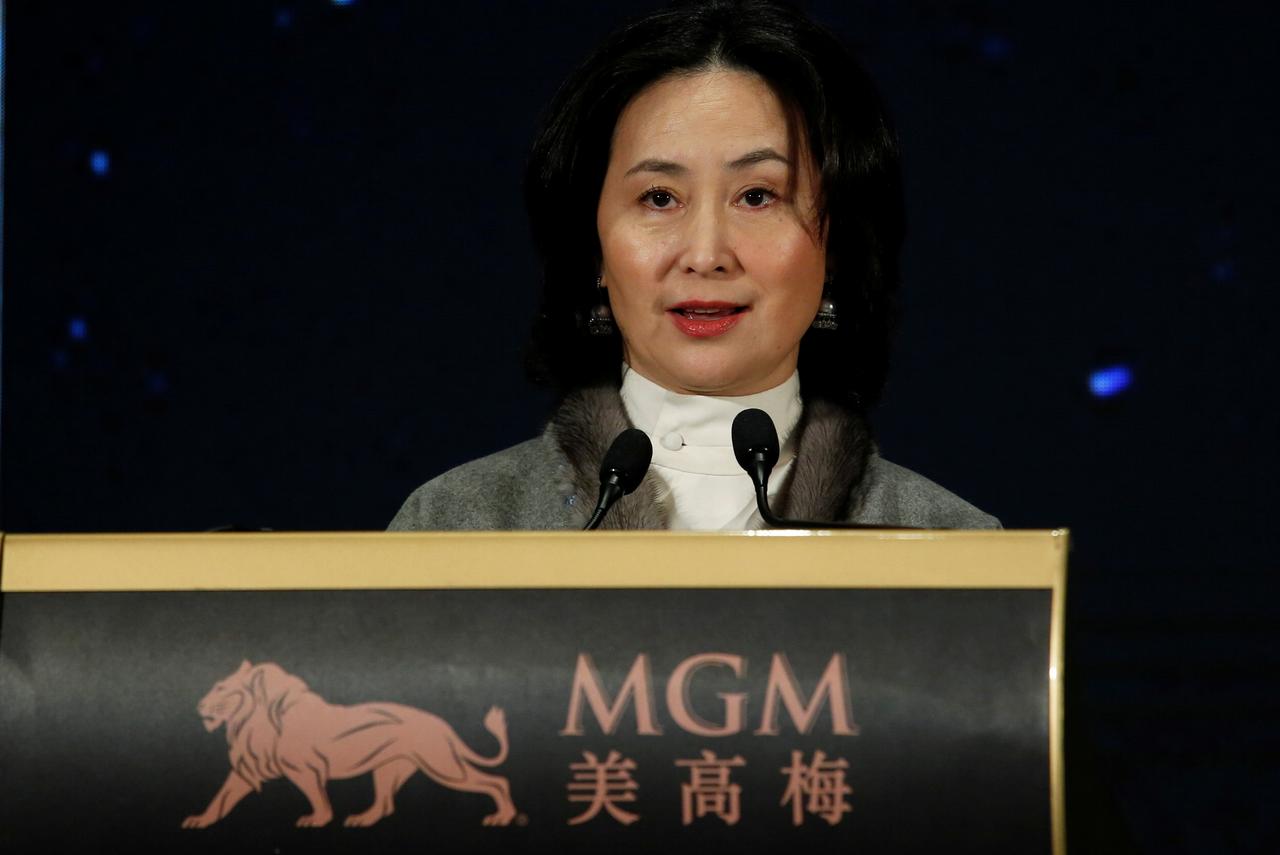 Ho, worth an estimated $4.5 billion by Forbes, has substantial stakes in two of the enclave's six licensed gaming entities. Along with controlling her father's SJM Holdings dynasty with her sister Daisy, the 56-year-old is the largest shareholder of MGM China with a 22.5 percent ownership position.
All six Macau casino concession holders – SJM, MGM, Sands, Wynn, Melco, and Galaxy Entertainment – will see their licenses expire in 2022. Ho recommends each of those six companies receive new permits or extensions.
Otherwise, it's an abrupt stop," she told Portuguese news agency Lusa. Ho doesn't favor increasing the number of concessions, something that's being considered in the Macau government.
"All who come forward have to demonstrate that they are capable of bringing something extra to Macau," she concluded if new permits are issued.
Gaming Industry Benefit
While Ho would prefer to see the number of casino licenses remain at a half dozen, she's willing for her companies to provide a greater benefit to the enclave government. Macau lawmakers are reviewing all aspects of its gaming industry – the richest on planet Earth – in an effort to perfect the market.
Specific details on how the regulatory gaming industry might alter have been few and far between.
However, Fu Ziying, Macau's federal liaison in Beijing, as well as the International Monetary Fund (IMF) in its annual economic review, urge the enclave to reduce its dependency on gaming and become a more leisure and general tourism destination. The 2018 opening of the 34-mile Hong Kong to Macau bridge makes mass market travel to the formerly isolated SAR much easier.
As Casino.org relayed in March, rumors have surfaced that the odds of the six casino concession holders receiving new 20-year operating permits are strong. They will cost $25 million each, and additionally come with a requirement to invest in non-gaming developments.
Trade War
President Donald Trump and People's Republic President Xi Jinping have called a temporary truce to not further raise tariffs this year. But the trade war is far from over.
Some believe China might use its leverage in Macau to specifically target Wynn, MGM, and Sands, two of which have been controlled by gaming billionaires who have been close friends to Trump for years. Ho says that's nonsense.
The Macau-born heiress explained that China will not force local officials in Macau to use prejudice in determining which casino operators will be allowed to continue in the market in its next chapter. Analysts at Sanford C Bernstein recently agreed.
We view the scenario where one or more of the US casino operators loses their gaming concession to be remote, unless the relationship sours significantly further into a Cold War environment," analysts Vitaly Umansky, Eunice Lee, and Kelsey Zhu concluded.
Trump has issued his opinion that the US is winning the trade war.
"China's 2nd Quarter growth is the slowest it has been in more than 27 years. The United States Tariffs are having a major effect on companies wanting to leave China for non-tariffed countries. Thousands of companies are leaving. This is why China wants to make a deal," the president tweeted this week.
Similar Guides On This Topic